ACFA E-Newsletter
4 February 2022
QFF welcomes Jo Sheppard as Chief Executive Officer
31 January 2022 | QFF
The Queensland Farmers' Federation (QFF) is pleased to announce the appointment of Jo Sheppard as the new Chief Executive Officer.
Ms Sheppard joins QFF with a depth of experience across multiple industry sectors supported by strong advocacy, stakeholder, community engagement and government relations skills. More...
Most recently serving as Director of Stakeholder Engagement at the University of Southern Queensland, Ms Sheppard's previous roles also include the CEO of the Toowoomba Chamber of Commerce, Director on the board of Sunwater, and previously an elected Councillor and Mayor of Paroo Shire Council in South West Queensland. More...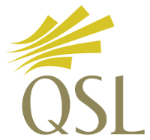 QSL Pool Prices, Shared Pool Values & Advances:
Inside a calandria
30 January 2022 | Wilmar Sugar
At first glance, the interior of our new pan calandria could be mistaken for modern art... In fact, it's an important component of the new pan vessel that's been built in-house for installation at our Macknade Mill this maintenance season.
Comprising 882 individual tubes, the calandria weighs in at 24.9 tonnes. All of those tubes have to be welded to a top plate, before the entire calandria is flipped using two cranes (pictured right). Once the calandria has been flipped, our team continues with welding the tubes onto the bottom plate. More...

Farmers the focus of the Federal Government's billion dollar Great Barrier Reef spend
28 January 2022 | Tropic Now
More than half of $1-billion invested by the Morrison Government to protect the Great Barrier Reef will be spent on helping farmers improve water run-off.
The Prime Minister is announcing the funding during a visit to Cairns today, on the same day a bleaching alert has been issued for the Reef. More...

Canegrowers call on Federal Government to invest in farm best practice program
28 January 2022 | North Queensland Register
Queensland's sugarcane peak body has a results-focused suggestion of where the Federal Government could invest some of the reported $1 billion it is planning to commit to the Great Barrier Reef.
It comes after the federal government will spend $1 billion over the next nine years to help manage the reef, after the Commonwealth successfully lobbied UNESCO to delay a decision listing the site as "in danger". More...
The Cane Cutters of Gujarat: They work 12 hours a day and get paid after six months
31 January 2022 | Gaon Connection
Tribal migrant labourers in South Gujarat, slog long hours on sugarcane farms, but have neither proper homes, toilets nor education for their children. Their wages are handed to them only at the end of six months, which leads them right into the dedhi debt trap that thrives on the hefty 50 per cent interest. More...
What's the difference between sugar, other natural sweeteners and artificial sweeteners? A food chemist explains sweet science
30 January 2022 | Daily Maverick
A quick walk down the drink aisle of any corner store reveals the incredible ingenuity of food scientists in search of sweet flavours. In some drinks you'll find sugar. A diet soda might have an artificial or natural low-calorie sweetener. And found in nearly everything else is high fructose corn syrup, the king of U.S. sweetness. More...
Unlocking Queensland's agritourism potential
2 February 2022 | Queensland Country Life
From roadside produce stalls and wine regions to educational experiences and farm stay accommodation, regional and rural Queensland abounds with authentic agritourism experiences. Food, fibre and foliage experiences are being increasingly sought after as consumers desire to better understand where their produce comes from, learn how it is created and experience the ultimate in low food miles. More...
National soil carbon innovation challenge grants
3 February 2022 | Australia Government
The Morrison Government is investing in healthier, more productive soils to help achieve the agriculture sector's $100 billion by 2030 goal while reducing emissions.
Grant guidelines for the second phase of the $50 million National Soil Carbon Innovation Challenge have been released today. Applications are open for four weeks, with up to $40 million in funding available. A further $9 million and any remaining uncommitted funding from round 1 will open for applications in round in the second half of 2022. More...
Serious doubts about plan to let Ag Min veto farm carbon projects
1 February 2022 | Queensland Country Life
Plans to give the Agriculture Minister the powers to veto any carbon projects that take up more than one-third of a farm have been slammed as "not evidence based and rushed overkill", and the minister has been accused of applying a local political issue to the national agriculture portfolio. More...
Cotton crop tipped to be second biggest on record
4 February 2022 | Source
The Australian cotton sector is set to consolidate its post-drought renaissance with forecasters tipping the 2021-22 crop to be the second best on record. Cotton Australia says favourable conditions across most of Australia's cotton growing regions mean production estimates sit at 5.2 million bales, almost ten times larger than the drought impacted 2019-20 crop of 590,000 bales. More...
GPA spray drift program underway
4 February 2022 | Farm Online
With substantial summer rain over much of the nation's cropping belt spraying and control of summer weeds to conserve moisture is in full swing. However, farmers are being alerted to the risk of spray drift, particularly in areas where there is live summer crop that can be heavily damaged by off-target broad spectrum herbicide. More...
New study shows Australia's agricultural industry larger, smarter, younger, more diverse than we thought
4 February 2021 | ABC
Researchers say Australia's agricultural workforce is vastly underestimated, with the number of employees contributing to the economy potentially double what was previously thought.

New data released by the University of New England (UNE) reveals the most recent Census only included agricultural workers if they worked "on farm". More...

Weekly Rainfall Update
for 7 days to 9 am 1 February 2022
Rainfall Statistics
Week Ending 4 February 2022
 

Town
Feb
 YTD
 Mossman
-
 538.4
Mareeba 
 42.6
321.2
Cairns 
39.2 
472.6
Gordonvale
39.0
563.0
Innisfail
4.0
550.0
Tully
32.0
453.1
Ingham
40.0
302.1
Ayr
68.4
287.4
Proserpine
133.4
266.4
Mackay
21.0
110.0
Bundaberg
61.0
255.0
Maryborough
50.4
239.0
Beenleigh
33.7
182.4

Murwillumbah

33.0
336.3
Ballina
67.6
355.6
Yamba
43.6
212.4
Record rainfall kicks off 2022 across NSW as several towns break monthly highs
5 February 2022 | ABC
January saw a month of broken rainfall records across New South Wales as the La Niña weather system left its mark on the state's rain tallies.

Rainfall was well above average on the Central Tablelands, Southern Highlands, Snowy Mountains, Riverina, South West Slopes, and the far north-west. More...

Deluge in the centre of Australia
2 February | Farm Weekly
Road and rail repair works are being hampered by more heavy rain falling across the outback. This time the biggest falls are further up the damaged Stuart Highway at Alice Springs which has recorded 83mm already and rain is still falling. More...