ACFA E-Newsletter
11 February 2022
State commits funding to rebuild Paradise Dam
8 February 2022 | Queensland Government
The Palaszczuk Government has committed up to $600 million to kickstart the rebuild of Paradise Dam to its original height.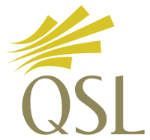 QSL Pool Prices, Shared Pool Values & Advances:
New option gives growers more pricing power
7 February 2022 | QSL
Queensland cane growers will soon be able to price more of their own sugar than ever before, thanks to a new pricing option from the state's industry-owned sugar marketer, Queensland Sugar Limited (QSL).
QSL's new Harvest Pool Opt Out, available from 1 May, gives QSL Direct growers the option to take over pricing their Harvest Pool tonnage at any time during the season until 20 April in the year after the harvest, or until their Harvest Pool tonnage has been fully priced by QSL. More...
Identifying sugarcane diseases workshop
SRA
The workshops will be delivered by the biosecurity team and pathologists at SRA's Woodford site in South East Queensland. Sessions will include a mix of field activities, group learning and seminars to teach the fundamentals of sugarcane diseases and pathology.
Two workshops are scheduled, with each running for two days. More...
$1B coalition reef pledge not enough: KAP
8 February 2022 | North Queensland Register
Queensland's peak bodies have welcomed the Morrison government's $1 billion, nine-year commitment to protecting the Great Barrier Reef, but Kennedy MP Bob Katter says it doesn't address real problems such as feral pig erosion or raw sewage at Cardwell. More...
Safety first for new recruits
9 February 2022 | Wilmar Sugar
We've welcomed our newest intake of apprentices and cadets into our ranks.
But before they start work at our sugar mills in the Burdekin and Herbert regions, the 23 apprentices and three cadets complete a two-week Safe Start program at the Burdekin TAFE campus in Home Hill. More...
Reef review in focus for farmers
9 February 2022 | North Queensland Register
The Great Barrier Reef is an Australian icon. It is firmly fixed in people's minds, particularly Queenslanders, and there is a lot of work going on to ensure farming has a strong and sustainable future alongside the reef.
The Reef 2050 Long-Term Sustainability Plan, Australia's overarching long-term strategy for protecting and managing the Great Barrier Reef to support its health and resilience, has recently been revised. The updated version of the Plan intends to guide governments, key sectors and individuals on actions they can take to improve the Reef's future. More...

Support to restrict how much land farmers can revegetate for carbon
8 February 2022 | Queensland Country Life
Peak farming bodies have backed a plan to allow the federal government to restrict how much of land farmers can revegetate for carbon projects, despite a lack of evidence to support the proposal.
National Farmers Federation and NSW Farmers support the proposal to give the Agriculture Minister the power to veto any Emission Reduction Fund native forest carbon projects that take up more than one-third of a farm. More...
Backpackers return to discover new employment landscape
28 Jan 2022 | Queensland Country Life
The last week brought with it a couple of important milestones in terms of an improved outlook for labour availability, for the entire economy, not just horticulture.
First, Prime Minister Scott Morrison announced visa charges would be rebated for incoming international students and working holiday makers for those who arrive over the next few weeks. More...

Vertical Farm Systems snag $55 million contract with Canadian producer
10 February 2022 | Queensland Country Life
A Canadian growers has signed a $55 million contract with an Australian vertical farming technology company in order to create an automated leafy green production facility.
Sunshine Coast based Vertical Farm Systems (VFS) provides fully automated growing systems to produce food at scale, indoors, year round, without relying on skilled labour, favourable weather, high soil fertility or high-water use. More...

Growers contemplate change as fall armyworm threatens crop production
8 February 2022 | North Queensland Register
The constant invasion of Fall Armyworm on maize crops on the Atherton Tablelands has forced some growers to consider moving to other crops.
Kennedy MP, Bob Katter, and Hill MP, Shane Knuth, inspected the damage on Jimmy Isabella and Jason Lea's maize farm near Atherton, with 100 per cent of the crop affected. More...
CCIQ DATA: Queensland ag, manufacturing exports to Japan close to triple in 12 months
4 February 2022 | CCIQ
Exports from Queensland into Japan increased by 193% in December 2021 compared to the same time the previous year. Substantial increases were also seen in exports destined for Indonesia, United States of America, South Korea, Malaysia, Thailand, United Arab Emirates and Philippines. Exports to Vietnam decreased 24% and 3% to China, despite remaining the top Queensland export market. More...
Weekly Rainfall Update
for 7 days to 9 am 8 February 2022
Rainfall Statistics
Week Ending 11 February 2022
 

Town
Feb
 YTD
 Mossman
 85.6
680.4
Mareeba 
 86.8
 365.4
Cairns 
54.2
 487.6
Gordonvale
82.0
606.0
Innisfail
223.0
769.0
Tully
123.0
544.1
Ingham
83.8
277.2
Ayr
76.6
295.6
Proserpine
189.6
342.6
Mackay
29.0
118.0
Bundaberg
79.0
273.0
Maryborough
62.4
251.0
Beenleigh
48.5
197.2

Murwillumbah

60.5
363.8
Ballina
142.6
430.6
Yamba
89.2
258.0
Outback mayors demand upgrades to flood and storm warning network
6 February 2022 | ABC
The resilient folk who call the outback home are no strangers to destructive weather and natural disasters.
But as flood levels rise on swollen rivers and towns are cut off, mayors in south-west Queensland say more needs to be done to prepare locals for severe weather and flooding. More...

AgriFutures Australia's evokeAG event to return in February 2023
Queensland Country Life
AgriFutures Australia's popular agrifood and agtech event, evokeAG, is set to return on February 21 and 22, 2023. The two-day conference will be held in Adelaide and comes off the back of the cancellation of the 2021 and 2022 events. More...