ACFA E-Newsletter
28 January 2022
Monsoonal trough tracks north, but days of rain still to come for parts of Queensland
28 January 2022 | ABC
A monsoonal trough that dumped torrential rain in north Queensland is easing, with the bulk of the wet weather leaving the region.
A severe weather warning for heavy rain and potential flash flooding for communities between Innisfail, Ayr and Charters Towers was cancelled late on Friday morning.
However some areas were still received decent falls this morning as the system tracked north.
In two hours, Cardwell got 37 millimetres and Gairloch had 20mm.
Townsville had some reprieve overnight from intense downpours experienced on Wednesday evening, which resembled falls seen in the devastating floods two years ago. More...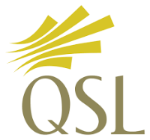 QSL Pool Prices, Shared Pool Values & Advances:
Grower Pricing Update
24 January 2022 | QSL
Blue carbon accounting set to open coastal floodgates for abatement credits
25 January 2022 | ABC
The owners of marginal farming land in coastal areas are being urged to open the floodgates and refill swamps, but sceptics question whether its carbon abatement properties would have happened anyway.
A new blue carbon accounting system, developed by a team of 13 researchers from universities across the country, calculates the amount of carbon sequestered when tidal zones are returned to their natural state. More...

Sugar cane' traffic bollards trialled in Hampshire
26 January 2022 | The Times
Since ancient times, sugar has been one of mankind's hottest commodities.
Chinese sugar plantations date back to the seventh century, and 1.9bn tonnes of sugarcane was produced globally in 2016. More...
Queensland could be Australia's agritourism centre
25 January 2022 | QFF
The Queensland Farmers' Federation (QFF) has partnered with Airbnb and Regionality to design a new regulatory framework for rural land to unlock Queensland's potential as the nation's agritourism capital.
The Discussion Paper proposes a sliding scale of regulation to boost rural economies, and identifies the challenges and opportunities for agritourism as an emerging sector.


The report proposes enabling no-or-low-impact agritourism activities by ensuring freedom from regulatory burdens and onerous red tape.


QFF warns the state risks falling behind others and losing a competitive tourism edge because of onerous and complex land use regulations.



Airbnb says measures to create more unique stays, and deliver alternative means for farmers to generate income, are crucial to strengthening the bush and building more resilient communities.
The Unlocking Queensland's agritourism potential – Discussion paper identifies the challenges and opportunities for agritourism as an emerging sector and proposes to define it by creating a sliding scale of regulation recognising the different ways in which farmers engage with agritourism.
More...
$500 bill discount on offer for tariff talks
24 January 2022 | QFF
Queensland and New South Wales farmers could win one of two $500 discounts off their energy bills for participating in a research study aiming to better understand how they consider and choose electricity tariffs for their agricultural operations. More...
Sunshine Coast chicken farmer calls it quits as sales dry up during COVID
24 January 2022 | ABC
An exhausted Queensland egg producer is calling it quits, blaming the crippling impact of COVID-19 on the hospitality industry.
Paul Heaton, from Phat Belli Farm on the Sunshine Coast, needs to rehome 1,400 Hyline Brown laying chickens and has put the birds and all of the associated equipment up for sale. More...

Backpackers return to discover new employment landscape
28 January 2022 | North Queensland Register
The last week brought with it a couple of important milestones in terms of an improved outlook for labour availability, for the entire economy, not just horticulture.
First, Prime Minister Scott Morrison announced visa charges would be rebated for incoming international students and working holiday makers for those who arrive over the next few weeks. More...

Urban microfarmers are moving food production into the cities
25 January 2022 | ABC
In a streetscape largely unchanged since it was built in the 1800s, Hobart's Battery Point is probably the last place you would expect to find a farm growing the equivalent of two acres of production.
Tucked away in Peter Handy's backyard is a controlled environment unit that houses vertical pastures, the first of its kind in the southern hemisphere. More...

Harvesting knowledge to transform ag industry
26 January 2021 |Farm Weekly
Supporting onfarm experimentation networks and activities globally to better connect farmers and researchers could help transform the agricultural industry and solve some of its toughest challenges, an international study led by Curtin University, in partnership with Murdoch University and CSIRO, has found. More...
$68m paddock to plate tracking could add $1 billion to agriculture
24 January 2022 | Farm Online
The federal government will fund more than $68 million worth of agricultural traceability programs, to help the nation's farmers crack into premium markets.
The government predicts the investment could add between $400 million to $1 billion annual to the agriculture industry. More...
Weekly Rainfall Update
for 7 days to 9 am 25 January 2022
Rainfall Statistics
Week Ending 28 January 2022
 

Town
 Jan
 YTD
 Mossman
 538.4
 538.4
Mareeba 
214.4
214.4
Cairns 
304.8 
 304.8
Gordonvale
335.0
335.0
Innisfail
422.0
422.0
Tully
375.1
375.1
Ingham
198.0
198.0
Ayr
215.0
215.0
Proserpine
140.4
140.4
Mackay
63.0
63.0
Bundaberg
186.0
186.0
Maryborough
174.4
174.4
Beenleigh
145.2
145.2

Murwillumbah

278.0
278.0
Ballina
259.4
259.4
Yamba
141.4
141.4
381mm in 24 hours: Monsoonal trough hits North Qld
27 January 2022 | Queensland Country Life
A monsoonal trough lingering over north and central west Queensland has dumped intense rainfall across the region, with parts of Townsville receiving up to 381 millimetres in 24 hours.
The intense rainfall was caused by a ridge extending over the southeast and extending from a high in the Tasman Sea, which is drawing torrential rain to north and central west Queensland. More...
Widespread rainfall forecasted for north and central west Qld leading into weekend
26 January 2022 | Queensland Country Life
Widespread thunderstorms across the state have filled rain gauges and broken year long droughts for some graziers in parts of north and central west Queensland early this week. The Bureau of Meteorology (BoM) said a monsoon trough was extending across the northern Cape York Peninsula, and is currently drifting south. More...