ACFA E-Newsletter
1 October 2021
Canegrowers fear operator shortage will impact harvest
1 October 2021 | Queensland Country Life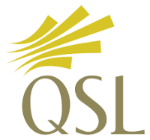 QSL Pool Prices, Shared Pool Values & Advances:
Despite recent set backs due to wet weather and mechanical breakdowns, canegrowers in the Mackay region fear a shortage of haulout operators may cause further disruptions to the 2021 harvest.
Canegrowers Mackay chief executive officer Kerry Latter said the issue emerged last year with COVID restricting the movement of Australians, but this year the problem had become more urgent. More...

Grower Pricing Update
27 September 2021 | QSL
It has been a volatile month for the October 2021 ICE 11 contract in the lead up to its expiry, with both macroeconomic and fundamental factors playing parts in shifting raw sugar prices around in a broader 18.50 USc/lb – 20.50 USc/lb range. More...
2021 Annual General Meeting
30 September 2021 | QSL
Queensland Sugar Limited will hold its 2021 Annual General Meeting (AGM) at 10am on Friday 22 October 2020 at the Christie Conference Centre, 320 Adelaide Street, Brisbane. More...
Fourth crushing update for 2021
24 September 2021 | Wilmar Sugar
We've made good headway with the crush and our eight mills have now passed the 60 per cent mark. Our factories have processed a total of 9.07 million tonnes of sugarcane, representing 62 per cent of the total estimated crop.
Unfavourable weather conditions this season have led to a downward revision in our crop estimates for the Herbert, Burdekin and Proserpine regions. Plane Creek has seen a slight increase. The total crop estimate for the Wilmar group of mills is now 14.68 million tonnes. More...
Partners in Safety
21 September 2021 | Wilmar Sugar
Wife and husband team, Maddy and Aldert Portwig, are passionate about safety in the workplace.
Their big personalities and cheery dispositions make them purpose fit to help drive positive safety change in a workplace.
Always up for a chat and a joke, the pair love the engagement aspect of their respective safety roles for Wilmar ANZ and are dedicated to going above and beyond to keep their colleagues safe. More...
Dam frustration compounded by drought
23 September 2021 | CANEGROWERS
Two years on from the decision to lower the wall of the Paradise Dam, CANEGROWERS says a lack of direction for the future of the water storage is adding insult to the injury of the region's drought and pushing the impact into 2022 and beyond. More...
ALDI to Range Home Grown Low GI Sugar
27 September 2021 | Sunshine Sugar
From the 29th September, Sunshine Sugar's Low GI sugar will be available in ALDI stores across Australia.
This particular sugar has been in high demand since the product featured in a United Nations award for best SMEs (Small Medium Enterprise) in the world as part of the Food Systems Summit 2021.

The nucane™ process is an Australian innovation that has been implemented by the only 100% Australian owned sugar brand, Sunshine Sugar. More...
Organics the way to grow
24 September 2021 | QFF
Organic matter contributes significantly to the waste stream by weight, making up around half of what Queenslanders throw away each week. Although often seen as a natural waste stream, there are potential adverse environmental, social and economic impacts associated with poor management and disposal of organic wastes. However, organic materials are a valuable resource that can be used for a variety of purposes with benefits for the agriculture sector in particular through their valorisation into the production of animal feed, composts and soil improvers, as well as for the creation of bioproducts, bioenergy and biofuels. More...
Ag irrigators powering up with electricity tariff research study
22 September 2021 | QFF
Australia has gone from having a competitive advantage in energy costs to being one of the most expensive countries in the world. This significant change has impacted the productivity and profitability of many irrigated and intensified farm businesses. More...
Irrigation an Energy Saver opportunity for dairy
25 September 2021 | Queensland Country Life
A dairy on the Sunshine Coast has implemented an irrigation energy management opportunity from the energy audit report they received through the Energy Savers Plus Program Extension. Through the program the business received a dairy shed energy audit, carried out by AgVet Energy, as well as an irrigation energy audit, completed by The Energy Guys, both engaged by QDO. More...
Audacious plan to power Singapore from the NT outback passes another milestone
27 September 2021 | Farm Online
A renewable energy plan so big many believe it couldn't possibly succeed keeps passing key milestones.
The audacious scheme to use excess sunshine from the Australian outback to power Singapore did that last week when the Indonesian government importantly approved the subsea cable route linking Australia with its intended customer. More...
Funding for microgrid pilot projects across Australia opens
24 September 2021 | Farm Online
A $50 million program to support microgrid pilot projects across regional Australia, announced in the 2020-21 federal budget, was launched by the Australian Renewable Energy Agency on Friday.
The Regional Australia Microgrid Pilots Program aims to improve the resilience and reliability of electricity supply in regional communities and demonstrate solutions to technical, regulatory or commercial barriers to the use of the technologies. More...

Internet of Things uptake within the agricultural sector rapidly increasing
30 September 2021 | Farm Online
The uptake of Internet of Things technology in the agricultural sector is at an inflection point.
But many in the sector are still wondering what exactly is IoT.


In a nutshell, IoT is where objects like weather stations and soil moisture monitors are fitted with sensors and software. These objects can then be connected to other devices to exchange data via the internet or other communications networks. More...
'Too little too late': Major storms frustrate farmers on brink of harvest, delight others
10 September 2021 | ABC
The heavens have opened over Queensland's southern border region, but it couldn't have come at a worse time for grain growers – right at the start of harvest time.
For other farmers, however, it's been an unexpected delight to see rain gauges fill up. More...
Insurance hikes hit contract harvesters
28 September 2021 | The Land
Professional contract harvesters say they're being hit by massive insurance price hikes, adding to ongoing concerns over labour shortages ahead of the upcoming season.
Custom Harvesters president Rod Gribble, Yenda, NSW, said it appeared insurance companies had somehow deemed contractors to be a higher risk than farmers. More...

CSIRO buys Qld farm to continue push into alternative proteins
30 September 2021 | Farm Online
Improved crop varieties will be the focus of CSIRO with the purchase of a 77 hectare property in the Lockyer Valley west of Brisbane.
The national science agency will establish its sub-tropical agricultural research station at Forest Hill after quitting its leased site at the nearby University of Queensland's Gatton campus. More...
Sorghum researchers find genes which could increase grain size
29 September 2021 | The Land
Queensland researchers have discovered genes in sorghum which could increase grain size without any penalty. Bigger grains could mean higher yields, fewer screenings, improved digestibility and better milling efficiency. More...
China expected to stop phosphate exports, food production prices set to rise
1 October 2021 | ABC
The cost of producing food is set to increase with the Chinese government expected to restrict the production and export of a crucial agricultural fertiliser.
China's economic planning body, the National Development and Reform Commission (NDRC), is moving to restrict the production and export of phosphates until the middle of next year. More...

Week
Mill
Crush (t)
%CSS
Date
STD
Week
STD
26 Sep 2021
Mossman

447,710

26 Sep 2021
Tableland

463,667

13.90
14.15
26 Sep 2021
Mulgrave

805,921

11.84
11.44
26 Sep 2021
South Johnstone

677,157

11.61
11.50
24 Sep 2021
Tully

1,400,924

12.80
12.71

25 Sep 2021

Victoria

1,552,267

12.85
12.64

25 Sep 2021

Macknade

723,428

25 Sep 2021

Invicta

2,104,692

14.75
14.48

25 Sep 2021

Pioneer

1,119,668

15.12
14.56

25 Sep 2021

Kalamia

1,086,479

14.58
14.09

25 Sep 2021

Inkerman

1,003,031

15.06
14.28
25 Sep 2021
Proserpine

918,193

14.59
14.37
26 Sep 2021
Mackay

2,949,850

14.92
13.79
25 Sep 2021
Plane Creek

798,363

15.45
14.10
26 Sep 2021
Bundaberg

595,579

15.54
14.02

12 Sep 2021

Isis
533,437
14.37
13.59
Maryborough

12 Sep 2021

Rocky Point
102,651
14.35
13.69

26 Sep 2021

Harwood

367,363

13.46
12.12

26 Sep 2021

Broadwater

430,223

13.71
12.43

26 Sep 2021

Condong

298,642

13.16
12.13
Weekly Rainfall Update
for 7 days to 9 am 28 September 2021
Rainfall Statistics
Week Ending 1 October 2021
 

Town
 Oct
 YTD
 Mossman
0.0 

1365.2

 
Mareeba 
0.0 

810.2

 
Cairns 
 0.2

2264.2

 
Gordonvale
0.2

2264.2

Innisfail
0.0

4311.8

Tully
0.0

4311.8

Ingham
0.0

3047.0

Ayr
0.0

942.0

Proserpine
0.0

981.2

Mackay
0.0

987.8

Bundaberg
5.6

368.6

Maryborough
14.8

582.2

Beenleigh
17.0

963.8

Murwillumbah

98.3

1312.1

Ballina
3.2

1411.2

Yamba
4.6
1378.0
Sunrise storms portend another dangerous day in eastern Australia
1 October 2021 | Weatherzone
As the sun rose above eastern Australia on Friday morning, thunderstorms were bubbling away above Queensland and NSW. The early-morning storms made for some mesmerising satellite images when viewed from space.
However, the picturesque dawn storms are also a sign that more dangerous weather is on the way for eastern Australia today. More...
BOM confirms tornado near Bathurst
30 September 2021 | The Land
A tornado has ripped through the central west causing damage in a 30 kilometre line, the Bureau of Meteorology (BOM) has reported. BOM has confirmed a tornado has occurred in the Central West of NSW this afternoon.

In a statement BOM said there were reports of damage to houses, powerlines and trees around the Clear Creek area, north north-east of Bathurst "From current reports, we have indications of damage over a 25 to 30 kilometre line, running roughly north-west," the statement sad. More...