ACFA E-Newsletter
22 April 2022
Burdekin Renewable Fuels conduct pre-feasibility study to turn sugarcane into energy products
15 April 2022 | North Queensland Register
Burdekin canegrowers are leading the charge in an effort to turn sugarcane into a sustainable energy product.


Project B Green is an initiative of Burdekin Renewable Fuels. A progressive group of sugarcane farmers aiming to turn the whole sugarcane crop into renewable chemicals and fuels.

The core of the project is to build more value for local growers and the regions.

The North Queensland Register met withgroup member Phil Marano, chairman Greg Rossato and deputy chairman Richard Wall to discuss the project.

Mr Marano said the purpose of the scheme is to turn the sugarcane crop into an energy product. "We are looking at fairly new technology - hydrogen, aviation fuel and plastics," he said. More...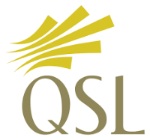 QSL Pool Prices, Shared Pool Values & Advances:
House 15's final farewell
21 April 2022 | Wilmar
House 15, a historic Queenslander at our Inkerman Mill estate, has been sold for relocation.
After more than 100 years at the Inkerman Mill estate in Home Hill, the timber and corrugated iron house, affectionately known as House 15, has been sold for relocation and a fresh start in Townsville. More...
Loco 12 heads home
11 April 2022 | Wilmar Sugar
The 40 tonne locomotive and its associated brake wagon are undergoing a major driveline and electrical upgrade at a cost of $1.8 million. It includes a new cabin, Mercedes Benz engine, Renk Mag reverse box and cooling module.
Proserpine Mill's Loco 12 is one of three locos undergoing a complete rebuild this year, as a part of a long-term strategy to increase reliability and fuel efficiency, create safer operation, and lower carbon emissions across the entire loco fleet. More...
Escalating supply chain costs must be addressed if we are to ease cost of living pressures
20 April 2022 | QFF
Election announcements and sweeteners have swamped all our news feeds and this will continue over the coming weeks. With many media outlets choosing to focus on meaningless 'gotcha' moments and with major parties competing for that 'winning headline', it is increasingly difficult to find policy detail and get a sense of long-term strategy behind election commitments. More...
Graduate learning about while farm productivity
12 April 2022 | QFF
When the 2021 intake for the Queensland Farmers' Federation (QFF) Agricultural Extension Work Placement Program opened, Erin Headon jumped at the chance to apply. The opportunity to develop skills in extension and agronomy was not one she wanted to miss. More...
Ag welcomes major parties' regionally focused election initiatives
17 April 2022 | North Queensland Register
With the inherent uncertainties of the agriculture sector and the environment, as primary producers we know the importance of making hay while the sun shines.
While we are undoubtedly still grappling with some significant constraints, in terms of labour and farm input supply and cost, there are a number of things lining up for agriculture that will be relevant this federal election. More...
National Farmers Federation want both parties to commit to five-point plan for regions
11 April 2022 | Farm Online
Politicians of all stripes have been warned not to ignore regional Australia and the agriculture sector on the campaign trail. Australians are set to go to the polls on 21 May and the National Farmers' Federation has challenged both major parties to commit to five key actions to "supercharge the momentum" of agriculture and the bush. More...
Diversity in Agriculture Leadership Program
Date | Source
The Diversity in Agriculture Leadership Program is a flagship program of the NFF. It is designed to increase the representation of women in the leadership ranks of Australian agriculture. The NFF has a goal to double the number of women in agriculture's leadership ranks by 2030.

It's suited to women with a connection to the sector and who are passionate about being a part of its future. More...
Aussie farming's answer to Putin: green hydrogen
12 April 2022 | Farm Online
Green hydrogen and green ammonia, made in Australia using renewable wind and solar power, are the zero-carbon fuels that Australian farmers need to decarbonise, free themselves from dependency on foreign supply chains and unlock new economic opportunities. More...
Electric cars are growing in popularity but what about electric tractors?
16 April 2022 | ABC
Last summer, West Australian grain farmers like Neil Letter harvested a record-breaking crop.

While it was all powered by huge diesel harvesters, he is open to an electric future. "I think electric, for example, would be a lot less maintenance, a lot more power-efficient, [and] diesel or fuel is getting expensive," he said. More...

High diesel prices fuelling rural properties' move to solar
21 April 2022 | ABC
Starting out as an electrician, Chris Brayley's days were spent fixing air conditioning and refrigeration.
In recent years, his company, Brayley Electrical, has shifted to become increasingly focused on solar power, particularly as more customers on rural properties turn away from generators as the cost of diesel continues to rise. More...
Weekly Rainfall Update
for 7 days to 9 am 21 April 2022
Rainfall Statistics
Week Ending 22 April 2022
 

Town
 Apr
 YTD
 Mossman
 228.2
 1322.0
Mareeba 
 8.8
 470.0
Cairns 
 1073.6
 127.4
Gordonvale
22.0
1123.0
Innisfail
200.0
1744.0
Tully
159.2
1503.3
Ingham
85.1
722.5
Ayr
69.3
397.9
Proserpine
80.2
760.2
Mackay
95.0
498.0
Bundaberg
12.0
563.0
Maryborough
4.6
603.4
Beenleigh
19.6
774.7

Murwillumbah

45.5
993.0
Ballina
67.0
1744.6
Yamba
129.6
1565.2
BOM forecasts cool weather for south east with chance of snow in Tassie, but rain in the north
20 April 2022 | ABC
As south-east Australia shivers and Tasmania expects snow as low as 800 metres, up where the bananas grow the long-awaited rain is coming — more than 400 millimetres of it.

Temperatures may have been relatively balmy from Good Friday to Easter Sunday in the south-east, where conditions were 4 to 8 degrees Celsius above average, but a series of cold fronts have brought all that to an end. More...

Severe weather and flood warnings current for parts of Queensland's North Tropical Coast
21 April 2022 | BoM
A Severe Weather Warning is current for heavy rainfall for parts of the North Tropical Coast and Tablelands, and the Herbert and Lower Burdekin districts. A Flood Watch is also current for coastal catchments north of Rollingstone to the Daintree with flash flooding possible for some areas. More...