ACFA E-Newsletter
14 January 2022
Canegrowers work to ensure successful late sugar harvest
12 January 2022 | Queensland Country Life
Extensive work behind the scenes by Canegrowers Mackay has been credited with securing the late harvest of sugarcane crops over the Christmas period for growers supplying Mackay Sugar mills.
Due to poor milling performance and a small amount of wet weather, some 400,000 tonnes of sugarcane was still to be harvested on December 12.
Christmas is traditionally a period of curfew for the movement of heavy vehicles and oversize machinery on public roads in the region, thanks to the traditional increase in holiday-maker road traffic.

Canegrowers Mackay urgently initiated meetings in early November with the state Department of Transport and Main Roads, the federal National Heavy Vehicle Regulator and the Queensland Police Service to flag the likelihood of crushing continuing throughout Christmas. More...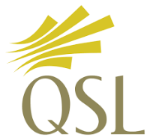 QSL Pool Prices, Shared Pool Values & Advances:
India appeals against WTO dispute panel ruling on sugar subsidies
11 January 2022 | Business Standard
India has appealed against a ruling of the World Trade Organisation's trade dispute settlement panel on domestic sugar subsidies, stating that the panel has committed "certain errors of law" in its report, the WTO said on Tuesday.
The appeal was filed by India in the WTO's Appellate Body, which is the final authority on such trade disputes. More...

Australian Cane Farms to expand with $20 million investment from Queensland Sugar Ltd
20 December 2021 | North Queensland Register
Australian Cane Farms is preparing to undergo major expansion at its Burdekin Valley sugar growing operations after a $20 million investment from Queensland Sugar Ltd.
It follows a recent rights issue and placement of $35 million by ACF, with the new funds to continue its acquisition program in the Burdekin after signing contracts for a further 2100ha of farms. More...

Australia-first grain ship to test biofuel's economic and green credentials
8 January 2022 | ABC
The country's first grain ship powered by biofuel is set to leave port on Sunday, only the second time the renewable fuel alternative has been used in an Australian export ship. More...
Protecting farms, workers and the supply chain during COVID-19
12 January 2022 | QFF
The global COVID-19 pandemic has created significant and ongoing challenges for the Queensland agriculture sector. As an essential service, agribusinesses and their workers are critical for farming activities and the food supply chain. In response to uncertainty surrounding the growing spread of the virus, there has been unprecedented demand for a range of food items across the country as supply chains are interrupted by staff absences and Australians stocking up at the supermarket, causing temporary shortages of some products in store. While the likelihood of farms and agribusiness facilities locking down due to a COVID-19 outbreak amongst its workers has become real which could have serious impacts on the supply of produce, impact the welfare of animals, and cause economic losses to agribusinesses. More...
Queensland borders to open on Saturday
13 January 2021 | Queensland Country Life
Queensland will drop all domestic border controls, with the Omicron already widespread in the community and 90 per cent of eligible Queenslanders to be fully vaccinated at some point next week.
Premier Annastacia Palaszczuk said road border checkpoints will be removed and travellers will no longer have to show proof of a negative COVID-19 test from 1am on Saturday. More...
NFF telling Aussie ag story to world stage to smooth trade deals
7 January 2022 | Queensland Country Life
The National Farmers Federation has received federal government funding to advocate for Australian farmers on the world stage, smoothing the way for future trade opportunities.
NFF president Fiona Simpson said the $210,000 grant would be used to tell the story of Australian agriculture to the world. More...
Driverless tractor set for commercial production at John Deere
10 January 2022 | ABC
With its smooth edges, sleek design and the notable absence of a driver in the cabin, it looks like something out of a futuristic movie in which the machines take over.

But the new driverless tractor is now set for commercial production and could soon be coming to a paddock near you. More...

Carbon price soars again as farmers get heads around new market rules
9 January 2022 | ABC
The spot price of carbon has just hit $50 per unit, climbing 16 per cent in just a couple of weeks to set a record.
The market for carbon is developing rapidly after new rules for voluntary trading were set at COP26 and the global business community gets behind the net-zero movement. More...

Disaster Assistance for Flooded Wide Bay Burnett Communities in Queensland
10 January 2021 | Queensland Government

A range of disaster assistance measures are now available in the Queensland local government areas of Bundaberg, Cherbourg, Fraser Coast, Gympie, North Burnett and South Burnett following the devastating heavy rainfall and flooding associated with ex-Tropical Cyclone Seth from 7 – 10 January 2022. More...
Weekly Rainfall Update
for 7 days to 9 am 4 January 2022
Rainfall Statistics
Week Ending 7 January 2022
 

Town
 Jan
 YTD
 Mossman
21.0
 21.0
Mareeba 
93.4 
93.4
Cairns 
 181.4
 181.4
Gordonvale
197.0
197.0
Innisfail
314.0
314.0
Tully
187.0
187.0
Ingham
72.8
72.8
Ayr
54.2
54.2
Proserpine
52.0
52.0
Mackay
18.0
18.0
Bundaberg
179.0
179.0
Maryborough
149.2
149.2
Beenleigh
75.4
75.4

Murwillumbah

122.2
122.2
Ballina
62.6
62.6
Yamba
59.6
59.6
Heatwaves to dry lightning: First look at 2022 weather predictions
31 December 2021 | Queensland Country Life
Hot and dry are the words most likely to wrap up most of Australia's introduction to 2022, with limited rainfall expected across the nation.
Bureau of Meteorology forecaster Jonathan How said Queensland and the Northern Territory will see some rainfall, but nothing more than 20mm is expected. More...
2021 coolest year in nearly a decade and wettest since 2016
6 January 2021 | BoM
2021 was Australia's coolest year in nearly a decade, according to the Bureau of Meteorology's Annual Climate Statement, released today.
By the end of 2021 - and for the first time in five years - no large parts of the country were experiencing rainfall deficits and drought conditions. The Statement is the official summary and contextual information regarding temperatures, rainfall and significant weather for the 2021 calendar year. More...