ACFA E-Newsletter
25 February 2022
LNP moves amendments to Labor Reef Regulations
23 February 2022 | North Queensland Register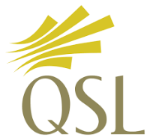 QSL Pool Prices, Shared Pool Values & Advances:
The LNP has moved amendments to Labor's 2019 Reef Regulations to remove the state's powers to penalise farmers who are accredited under best practice programs.
Shadow Environment and Great Barrier Reef Minister, Sam O'Connor, said farmers who were signed up to a recognised accreditation program and abide by program guidelines, would be protected from reef regulation penalties if the amendments are passed. More...
Grower Pricing Update - February 2022
21 Feb 2022 | QSL
The amount of QSL grower-managed pricing achieved over $550/tonne gross actual continued to climb in the past month and now surpasses over 250,000 tonnes, peaking at a high of $625/tonne gross actual for the 2021-Season Individual Futures Contract (March 2022 contract). More...
Sugar for non-food uses
18 February 2022 | Wilmar
Sugar is so much more than just a sweetener. We supply sugar for a range of non-food uses, and the applications may surprise you.
Agribusiness, brickmaking, viticulture and wastewater treatment use sugar to promote sustainable practices beyond food, and it's our Sugar Australia Industrial Sales team that looks after these customers. More...
Farm Economic Analysis Tool (FEAT Online) Workshop, Burdekin
SRA
ncrease your profits by making better decisions – using FEAT Online. Attend a free workshop facilitated by representatives from the Queensland Department of Agriculture and Fisheries.
Farmers say Albanese must commit to $600 million Paradise Dam fix
23 February 2022 | Queensland Country Life
Bundaberg farmers have called on Federal Labor Leader Anthony Albanese to commit to providing $600 million in matching federal funding to reinstate Paradise Dam.

Bundaberg Agribusiness lawyer Tom Marland said the commitment was necessary in the event the Labor Party was elected to power at the next Federal election, which is widely tipped to be held in May. More...

National biosecurity strategy
February 2022 | National Biosecurity Strategy
The Australian, state and territory governments, through the National Biosecurity Committee, are developing a national biosecurity strategy with key partners to provide a strategic direction for the Australian biosecurity system through to 2030.
The national strategy will seek to align our collective efforts towards a common purpose and provide a clear commitment to prioritised action and investment. More...

Cultivating a strategic plan for our future fields
22 February 2022 | Queensland Country Life
A new team of existing and emerging leaders has been appointed to bring the Queensland fresh produce sector and supply chain together around an agreed set of actions that will set the industry up for success over the next 10 years.
The group of a dozen Future Fields leaders had risen to the top through a competitive application process, demonstrating their appreciation for the key strategic challenges and opportunities to be grappled with by industry, and their willingness to work collaboratively for the common good. More...

First soybean variety for NSW with resistance to soybean leaf rust
23 February 2022 | NSW Government
Soybean growers can now benefit from the first soybean variety bred for NSW with resistance to soybean leaf rust (Phakopsora pachyrhizi), boosting grower's productivity and profitability. More...
Grain industry seeks support
23 February 2022 | Farm Weekly
The grains industry has done a lot of the heavy lifting to help drive Australia's economy, so it's important the upcoming Federal budget includes smart investments that support the sector. More...
Russian threat sends grain markets soaring
23 February 2022 | Farm Weekly
After weeks of closely watching escalating tensions between Russia and Ukraine grain markets have reacted to the news Russia plans to send troops into eastern Ukraine by rallying strongly. More...
Emissions advantages for Australian grain producers revealed
23 February 2022 | Farm Weekly
A leader researcher in the team that compiled a report into the Australian grains industry's carbon emissions has said the figures which show Australian grain growers have some of the lowest emissions in the world are reason for optimism for the industry. More...
ABARES conference kicks off next week
23 February 2022 | Queensland Country Life
Producers, experts, agriculture industry representatives and government officials from Australia and overseas will be participating in the Australian Bureau of Agricultural and Resource Economics and Sciences Outlook 2022 Conference next week. More...
The Future of Farming in Space
24 February 2022 | Modern Farmer
As the global amount of arable land steadily decreases, some scientists and entrepreneurs are looking to the stars as the next great agrarian frontier. A concept as old as the first science fiction story, humanity's escape to a life in space hinges on the ability to produce edible and nutritious food. More...
Studying How Cotton Seedlings Grow in Zero Gravity
24 February 2022 | Modern Farmer
To better understand root systems on Earth, scientists sent 48 cotton seeds to grow on the International Space System.
In hopes of discovering ways to reinvent how cotton grows, botanists at the University of Wisconsin-Madison have sent the plant to space. More...

Weekly Rainfall Update
for 7 days to 9 am 22 February 2022
Rainfall Statistics
Week Ending 25 February 2022
 

Town
Feb
 YTD
 Mossman
 220.8
815.6 
Mareeba 
96.8
375.4
Cairns 
156.4 
 589.8
Gordonvale
139.0
663.0
Innisfail
411.0
957.0
Tully
453.0
874.1
Ingham
289.3
488.8
Ayr
98.4
317.4
Proserpine
356.2
509.2
Mackay
130.0
219.0
Bundaberg
170.0
364.0
Maryborough
163.8
352.4
Beenleigh
222.4
371.1

Murwillumbah

299.4
602.7
Ballina
335.6
623.6
Yamba
233.8
402.6
More heavy, locally intense rainfall for south east
23 February 2022 | Queensland Country Life
More good rain is expected in Queensland's south east quarter with a coastal trough and an approaching upper trough enhancing the risk of heavy and locally, intense rainfall during the next few days.
According to the Bureau of Meteorology, the best falls over the next four days is predicted east of a line running south west from Hebel on the Queensland/NSW border, just east of Roma and through to about Bundaberg. More...

Autumn Outlook: La Nina wanes while Australia faces a potentially wetter-than-average autumn
25 February 2022 | BoM
Autumn days are likely to be wetter and warmer than normal for much of Australia.
The Bureau of Meteorology's Autumn Climate Outlook for 2022 has been released, and details the predicted climate and water conditions for the coming season. Above-average autumn rainfall is likely for most areas of Australia, except the south-west and north-east. More...
NSW floodplain harvesting regulations disallowed for the third time
24 February 2022 | ABC
The NSW Upper House has again rejected controversial floodplain harvesting regulations that the state government implemented this week despite two additional previous disallowance motions. More...