ACFA E-Newsletter
8 April 2022
'Mountain' of illegally dumped tyres remains in Gold Coast cane field after two months
8 April 2022 | ABC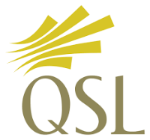 QSL Pool Prices, Shared Pool Values & Advances:
Two months after a "mountain" of tyres was left to rot on her farm, cane grower Suzie Burow-Pearce is still fighting to have them removed.
About 1,300 new tyres were illegally dumped on the Alberton cane field under the cover of darkness one night in February. "It's just indescribable and very distressing and disgusting that someone blatantly has dumped rubbish on our farms that we work so hard to grow food for them on," Ms Burow-Pearce said. More...

Webinar: Managing climate variability 1 - development and introduction of new climate extreme tools
8 April 2022 | SRA
For anyone who has an interest in climate variability and the new tools. Join the Bureau of Meteorology's (BoM) Debbie Hudson as she outlines the development and introduction of new climate extreme outlooks.
The tools indicate the chance of unusually warm/cool and dry/wet conditions for the weeks, months and seasons ahead. More...

Webinar: Managing climate variability 2 - how new tools are helping those using them
8 April 2022 | SRA
How are new climate extreme outlooks helping sugarcane farmers and the agricultural industry? Hear from Queensland Department of Agriculture and Fisheries Senior Project Officer Tom Bowditch and Tweed Rivers sugarcane farmer Robert Quirk and about their experience using the tools. More...
Herbicide resistance with Mark Congreve (ICAN)
31 March 2022 | SRA
Mark Congreve from ICAN (Independent Consultants Australia network) is a herbicide resistance expert. He spoke with Emilie Fillois, SRA weed scientist. More...
Jeff clocks off after 50 years at Isis Mill
7 April 2022 | Bundaberg Now
In an era where job hopping for career advancement is a simple fact of life, Isis Mill employee Jeff Geaney is certainly "old school".
After more than 50 years working for Isis Central Sugar Mill Jeff is finally calling "time" on a career that has seen him spread his talent across almost every aspect of the mill's operation. More...
Agriculture Minister Mark Furner announces plans to double soybean production in three years
2 April 2022 | North Queensland Register
Scientists have bold plans to double soybean production in high rainfall coastal and hinterland areas within just three years. The majority of soybeans currently produced in North Queensland are ploughed back into the soil as green manure. More...
Australian rum distillery Sunshine & Sons wasting nothing, with happy cows the beneficiary
3 April 2022 | ABC
A Sunshine Coast distillery is using local sugar cane, pineapples and tropical fruit to create rum using Australia's only certified organic molasses. The leftovers from the distillation process aren't going to waste either. The dunder, as it's known, is fed to eager cattle. More...
Like the rain, you can smell an election is in the air
7 April 2022 | QFF
You can always smell an election before you see it…much like the rain. And, as we all eagerly await the formal election announcement that will send us to the polls in May, this past week's Federal Budget was a lesson in political timing and expediency. An election is indeed coming. More...
New summit to address Queensland agriculture workforce challenges
4 April 2022 | QFF
Queensland Farmers' Federation today announced the Queensland Agworkforce Summit to be held virtually from Wednesday 3 – Friday 5 August 2022.
The Summit aims to bring together Queensland agribusinesses to discuss workforce issues and strategies to ensure they have a sustainable workforce over the next five years. More...
Is insurance a key factor in building farm resilience? QFF and USQ think so
4 April 2022 | QFF
The emotional and physical toll of drought and floods on Australian agricultural communities is costly, but the financial toll is forever front of mind for those in primary production – especially when it comes to insurance.
But thanks to researchers from the University of Southern Queensland, a new Drought Resilience Innovation Grants project led by the Queensland Farmers' Federation and funded through the Australian Government's Future Drought Fund, plans to transform how index-based insurance and optimal crop management can be used to reduce financial risk and improve income stability.
More...
Australian almond industry trials carbon-friendly recycling as an alternative to burning old trees
4 March 2022 | ABC
Scientists are working with a Victorian almond grower to trial an orchard redevelopment practice to reduce the industry's carbon footprint.
When almond growers decide to redevelop part of their orchard, the trees are often removed and then burnt. More...

Budget backs in horticulture regions
30 March 2022 | Growcom
Growcom has welcomed the new measures, announced by Treasurer Frydenberg last night in handing down the Federal Budget for 2022-23, that are geared toward promoting greater growth in the horticultural growing regions of Queensland. More...
Digital Foundations for Agriculture Strategy released by federal government
8 April 2022 | Farm Online
The federal government has unveiled its Digital Foundations for Agriculture Strategy ahead of the upcoming election.
Headlining the strategy is the government's $30 million commitment to set up a National Centre for Digital Agriculture. More...
Fruit and veg pickers' minimum wage arrives this month and then we'll see the true cost of food
8 April 2022 | ABC
Farmers say supermarkets must pay sustainable prices for fresh fruit and vegetables and ensure it is produced by reputable growers as major changes are made to the way Australia's fruit pickers are paid.
From April 28, changes to the Horticulture Award mean that farm workers typically paid according to how much produce they pick or pack must be guaranteed a minimum hourly rate. More...

Weekly Rainfall Update
for 7 days to 9 am 7 April 2022
Rainfall Statistics
Week Ending 8 April 2022
 

Town
Apr
 YTD
 Mossman
0.0
 1093.8
Mareeba 
0.0 
 461.2
Cairns 
0.6
 1074.2
Gordonvale
0.0
1073.6
Innisfail
0.0
1544.0
Tully
53.0
1397.1
Ingham
0.8
638.2
Ayr
0.0
637.4
Proserpine
1.6
681.6
Mackay
15.0
418.0
Bundaberg
0.0
551.0
Maryborough
0.4
599.2
Beenleigh
5.0
523.4

Murwillumbah

30.0
977.5
Ballina
7.6
1685.2
Yamba
67.2
1502.8
Rain in ALL NSW forecast districts
8 April 2022 | Weatherzone
With all the focus on Sydney and nearby areas, it's worth noting that this week's NSW rain has been a very widespread event.
Indeed in the 24 hours to 9 am Friday, rain was recorded in every single one of the 17 official Bureau of Meteorology NSW forecast districts (which for the record include the ACT). More...
Climate Change 2022: Mitigation of Climate Change report finds 1.5 degrees is out of reach
6 April 2022 | Queensland Country Life
Scientists have warned of a brief and rapidly closing window to prevent global warming exceeding the Paris Agreement, in the latest Intergovernmental Panel on Climate Change report.

The 1.5 degree limit of global warming is out of reach unless greenhouse-gas emission reduction targets currently not being pursued are adopted, the IPCC found. More...