ACFA E-Newsletter
13 May 2022
Flood-affected farmers record success at scaled back Maclean Show
10 May 2022 | ABC
Farmers across the flood-ravaged Northern Rivers are rising above adversity to display their best crops and livestock.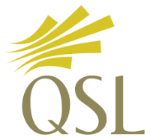 QSL Pool Prices, Shared Pool Values & Advances:
Despite the devastation, breeders and growers in the Clarence Valley have been busy prepping their animals and cleaning up their produce. The 129th Maclean Show was forced to scale back to a one-day event after its grounds failed to dry out in time. More...
Four decades fighting for growers
10 May 2022 | CANEGROWERS
CANEGROWERS Chairman Paul Schembri is retiring this month after 39 years as a tenacious and dedicated grower representative.

Mr Schembri, who first joined a local growers' committee as a 23-year-old in 1983, has served tirelessly in a range of CANEGROWERS roles while also running a farm in the Mackay region with his brother. More...
Scientists solve problem of industrial waste from sugarcane processing in India
10 May 2022 | University of York
In a project carried out in partnership between scientists in the UK, including from the University of York, and Indian and UK companies, researchers found a way to turn bagasse - the fibrous material left after crushing the sugarcane plant - into citric acid. More...
Thailand taps rice, sugar biomass to wean itself from fossil fuels
12 May 2022 | Nikkei Asia
Thailand has launched a full-fledged effort to adopt biomass as a major future energy source, a drive that has received a boost from companies looking for relief from skyrocketing fossil fuel prices.

Thailand took up the bio-circular-green economic model a year ago as a way to revive its pandemic-battered economy. The idea is to promote new industries on the foundation of the country's dominant agricultural sector. More...

Securing the Future of Queensland Farmers
12 May 2022 | QFF
With less than 2 weeks until election day, QFF is becoming increasingly concerned at the lack of detail in key policy announcements relating to Queensland agriculture. QFF has outlined what we consider our key policy pillars for the 2022 Federal Election to be and are calling on all parties to articulate their position on each of these important areas.
Farmers call for ACCC inquiry into overseas grain price inequity
11 May 2022 | ABC
The peak farm lobby group for grain growers is calling for an inquiry into grain prices to explain why Australian farmers are getting up to $400 per tonne less for their product than farmers overseas. More...
AgTech Roadmap
Queensland Government
The Department of Agriculture and Fisheries seeks your input to develop an AgTech Roadmap to drive digital and technological transformation of Queensland's agriculture sector.

The roadmap will lead and shape Queensland's strategic direction for AgTech development and accelerate its uptake to enhance Queensland's reputation as a global leader in agriculture. More...
How the Russia-Ukraine war, COVID and climate change are fuelling a growing global food crisis
7 May 2022 | ABC
The farmers sleep fully clothed so they are ready to run for shelter.

Their nearby city of Mykolaiv has been the scene of fighting — bombs are falling most nights and there is no running water. More...
Growcom's Hort360 GBR program puts spotlight on compost
9 May 2022 | Growcom
Growcom was pleased to host the Australian Organics Recycling Association's (AORA) Compost in Agriculture workshops in Bowen on Friday March 25 and Walkamin on Monday March 28.
Using compost in farming systems reduces the amount of synthetic nutrient fertilisers applied on farm which improves water quality entering the Reef. More...
From bowls club to mushroom farm: how a new generation is reimagining life on the land
1 May 2022 | The Guardian
Matt Davis is surveying his land while sipping a knock-off beer. His property would fit into the average Queensland farm more than 5,300 times and he can afford to relax – there are no fences to mend or animals to feed and his crops are impervious to the vagaries of the weather.

Davis is an exotic mushroom grower, his pocket-sized farm in the equally diminutive town of Harrisville, south-west of Ipswich, a repurposed lawn bowls club. More...
Weekly Rainfall Update
for 7 days to 9 am 13 May 2022
Rainfall Statistics
Week Ending 13 May 2022
 

Town
 May
 YTD
 Mossman
193.4 
 2146.8
Mareeba 
52.4
 613.0
Cairns 
200.6
 1535.4
Gordonvale
231.0
1724.0
Innisfail
484.0
2438.0
Tully
379.5
2378.8
Ingham
254.8
1327.8
Ayr
50.8
589.1
Proserpine
148.0
948.8
Mackay
128.0
705.0
Bundaberg
103.0
673.0
Maryborough
97.8
733.8
Beenleigh
176.4
986.9

Murwillumbah

144.3
1175.3
Ballina
97.8
1874.6
Yamba
54.8
1658.8
Drought declarations dropped for more than half of Queensland following long wet season
12 May 2022 | ABC
It is hardly surprising given the significant and ongoing wet season, but it is now official — less than half of Queensland remains in drought.

State Agriculture Minister Mark Furner told parliament today Local Drought Committees had recommended the drought revocation of another six shires and one part-shire after a good wet season in some areas. More...
Widespread rain continues in Queensland with flood warnings and watches current
11 May 2022 | BoM
A severe weather warning for north-east Queensland has been cancelled, but major to moderate flood warnings remain in place for multiple catchments.

A major flood warning is current for the Haughton River and a moderate flood warning is current for the Bohle River. A flood watch is current for central and eastern Queensland. More...