ACFA E-Newsletter
18 February 2022
Bill backs agriculture biodiversity stewardship market
9 February 2022 | Australia Government
A bill to create the legal framework for a national voluntary agriculture biodiversity stewardship market has been introduced in Parliament.
Minister for Agriculture and Northern Australia David Littleproud said the Agriculture Biodiversity Stewardship Market Bill presented a new opportunity for Australian farmers to utilise their land management expertise to create new income streams.
"This Bill will allow farmers to use less productive agricultural land to improve biodiversity and provides a robust national legal framework to back it up," Minister Littleproud said.
"We're making sure there are clear definitions in place on what eligible projects are, through biodiversity protocols, which will enable farmers to be rewarded for their land stewardship. More...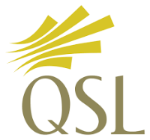 QSL Pool Prices, Shared Pool Values & Advances:
Milestone for new evaporator
15 February 2022 | Wilmar Sugar
The first major component for a new, $6 million evaporator has been lifted into place at our Kalamia Mill.
Two cranes were used to lift the bottom cone of the vessel into the factory on Tuesday (15 February). The calandria will be lifted in next week, followed by the body later this month, and the top cone in March. More...
A bolder plan is needed for health
11 February 2022 | CANEGROWERS
Another year has started with the Australian Medical Association rolling out a campaign for a tax on the sugar content of soft drinks. It is slick and colourful but it misses its mark and risks major damage to regional economies. More...
MSM, Wilmar Sugar collaborate to set up sustainable sugar supply chain
15 February 2022 | The Edge Markets
MSM Malaysia Holdings Bhd (MSM) and Wilmar Sugar Pte Ltd signed an agreement in December 2021 to collaborate in the establishment of a sustainable sugar supply chain.
In a statement on Tuesday (Feb 15), MSM said the sustainable sugar programme comes on the heels of Wilmar Sugar's parent company, Wilmar International Ltd (Wilmar) launching its "No Deforestation, No People Exploitation (NDPE) Sugar Policy" in September 2021. More...
Ag Move lures 7000 locals seasonal ag workforce via $20m in govt incentives
18 February 2022 | Farm Weekly
More than 7000 domestic seasonal workers have been attracted to the agricultural sector through $20-million worth of government incentives, senate estimates has revealed. More...
Agriculture visa for foreign workers could be capped at 1,000 per country, DFAT says
16 February 2022 | ABC
Australia's new agriculture visa could initially be capped at 1,000 foreign workers despite expectations that it would recruit at least 10 times that number. More...
Bundaberg macadamia farm deemed carbon positive after neutralising its emissions
15 February 2022 | ABC
A Queensland macadamia farm that is leading the charge towards a net-zero future has been declared "carbon positive" by neutralising its own emissions.
Hinkler Park Plantations, a 3,000-hectare macadamia farm based in Bundaberg, removed an estimated 17,670 tonnes of carbon dioxide from the atmosphere in 2021. More...

Special NAB loans for first farm buyers
16 February 2022 | North Queensland Register
National Australia Bank has launched a new loan to help farmers buy their first properties in the face of soaring land prices.
Lower equity requirements and terms of up to 30 years are the two big features of the NAB's Future Farmer loan designed to help farmers fund their first farm or manage succession. More...

$500 bill discount on offer for tariff talks
24 January 2022 | QFF
Queensland and New South Wales farmers could win one of two $500 discounts off their energy bills for participating in a research study aiming to better understand how they consider and choose electricity tariffs for their agricultural operations. More...
UK's $160m booze tax hike may wipe out wine industry's $43m FTA gain
18 February 2022 | Queensland Country Life
There is growing concern any benefit the Australian wine industry gained from United Kingdom free-trade agreement will be eradicated when the UK introduces a tax hike on alcoholic products.
The proposal, which taxes beverages based on their alcohol content, will hit Aussie wine growers harder than those from other nations, because Australia's climate causes wine and grapes to ripen at naturally higher sugar, and therefore alcohol, levels. More...

India drops tariffs on lentils, paving the way for Australian farmers to cash in after a bumper harvest
14 February 2022 | ABC
India has dropped its import tariff on lentils paving the way for Australian farmers to cash in after a bumper harvest.
New Delhi announced it would reduce the tariff to zero over the weekend, effective immediately. More...

Weekly Rainfall Update
for 7 days to 9 am 15 February 2022
Rainfall Statistics
Week Ending 18 February 2022
 

Town
Feb
 YTD
 Mossman
81.6
 723.3
Mareeba 
 86.8
 365.4
Cairns 
151.8 
 585.2
Gordonvale
135.0
659.0
Innisfail
369.0
915.0
Tully
442.0
863.1
Ingham
259.0
434.0
Ayr
98.4
317.4
Proserpine
336.0
489.0
Mackay
119.0
208.0
Bundaberg
96.0
290.0
Maryborough
78.0
266.6
Beenleigh
61.5
210.2

Murwillumbah

91.8
395.1
Ballina
200.2
488.2
Yamba
121.8
290.6
Fire devastation in the south west
18 February 2022 | Farm Weekly
The past two weeks have seen monumental fire damage in various regions of Western Australia.
Major fires have broken out across the State, burning more than 60,000 hectares and requiring more than 1300 personnel to respond in total.
Last week began with regional communities still reeling from the weekend before and hopeful that forecast thunderstorms would not spark new fires. More...