ACFA E-Newsletter
1 April 2022
Soy and sugar, the perfect partners for growth
31 March 2022 | Queensland Government
Queensland Government scientists are working to double soybean production in high rainfall coastal and hinterland areas within three years.
Minister for Agricultural industry Development and Fisheries and Minister for Rural Communities Mark Furner said there was potential to grow a $30 million industry in existing and emerging cropping regions at Bundaberg, Mackay and the Burdekin.
"This project is all about making soybeans and sugarcane the perfect partners in the paddock—growing the grain legume and sweetening the bottom line for sugarcane farmers," Mr Furner said.
"Soybeans complement sugarcane farming systems both agronomically and as an additional income stream, and there's been a big increase in the use of soybean as a rotation crop in the sugar industry in the past decade. More...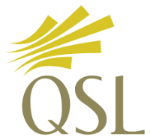 QSL Pool Prices, Shared Pool Values & Advances:
Queensland cane farmers call out 'disgraceful' illegal dumping on their land amid safety concerns
1 April 2022 | ABC
Cane grower Andre Camilleri is no longer shocked when he finds a random mattress or microwave in his paddocks. But an increase in dumping on farms has Queensland growers worried about the impact of potentially dangerous waste on their businesses and families. More...
Long road in logistics
28 March 2022 | Wilmar Sugar
Jason Midgley has been driving heavy vehicles since he was old enough to get his licence.
He learned to drive in his father's fleet of trucks as a teenager, and started working at New Zealand Sugar on a six-month contract driving heavy vehicles. Today he is the Logistics Manager at the Chelsea Sugar Factory, in what has been a 20-year career. More...
Burdekin growers remain optimistic ahead of harvest season despite industry challenges
30 March 2022 | North Queensland Register
Canegrowers remain optimistic ahead of the upcoming season despite worker shortages and input costs. The Ukrainian conflict has market experts predicting a slightly larger than normal price range this year, but expect similar highs to last year.
It's good news for farmers like Burdekin grower Owen Menkens who recently expanded his cane holdings to 350 hectares after purchasing a farm across the road. More...

Great Barrier Reef receives $65-million state boost
25 March 2022 | Farm Online
The Queensland government has announced more than $65 million in an effort to address water pollution in the Great Barrier Reef.
The funding will be allocated to catchment and waterway projects, and research and programs along the state's coastline. More...
Major state parties have voted against KAP reef regulation amendment bid
30 March 2022 | North Queensland Register
The LNP, Labor and Greens parties have voted against the Katter's Australian Party's Environmental and Other Legislation (Reversal of Great Barrier Reef Protection Measures) Amendment Bill 2021.
The decision came as state parliamentary debate on the issue resumed this week. More...
This sugarcane operation may be the most sustainable farm in Florida
30 March 2022 | Successful Farming
Shortly after the Fanjul family fled Cuba and arrived in Florida in 1959, they set up a small sugar-production plant on 4,000 acres of land in Western Palm Beach County. The sugarcane was harvested by hand, and the very first crop produced just 10,000 tons of sugar. More...
Reforms to Queensland's drought support a huge win
1 April 2022 | QFF
When you take on a president's role with an organisation like Queensland Farmer's Federation, you do so knowing full well the legacy that you represent.
QFF has a proud legacy of advocacy on behalf of the intensive agriculture sector and the 21 member organisations we represent. Advocacy is a tough game and when we have a win, it is worth celebrating. The announcement of significant reforms to Queensland's drought support last week was a huge win. More...
Low grain prices locally under the microscope with grower groups
30 March 2022 | Farm Online
Grain grower organisations are calling for action to combat market dynamics that currently see Australian grain prices as the cheapest in the world, saying that the disparity between Australian and international prices was the number one issue raised by members this year. More...
High fertiliser prices leave vegetable growers struggling to make ends meet
31 March 2022 | ABC
Consumers are likely to feel the price of skyrocketing fertiliser costs at the dinner table, with producers in Western Australia's remotest agricultural regions struggling to break even.
The cost of fertiliser has soared in recent weeks, off the back of the war in Ukraine and the resulting sanctions on Russia, the world's biggest fertiliser exporter. More...

Farms beware: Banks warn rate hikes, wild markets, cost rises ahead
28 March 2022 | Queensland Country Life
Big seasons and a flush of big farm commodity earnings have put farmers in a handy position to defend themselves in the face of an inevitable rebound in interest rates this year.

However, as farm businesses also juggle mounting supply chain cost pressures aggravated by Russia's war on Ukraine, bankers are warning them to plan for various inflationary risks and cost-price margin pressure on their balance sheets in 2022-23. More...

Drones deployed, criminals go high tech as record oil price fuels wave of diesel thefts on farms
31 March 2022 | ABC
Government to stop carbon projects that interfere with agriculture and regional communities
1 April 2022 | ABC
Australia's Agriculture Minister will have the power to stop new carbon farming projects from next week.
The Coalition government has created the rule allowing the minister to prevent new native vegetation projects if they are considered to be detrimental to farming and regional communities. More...

Chair says there's 'no absolute truth' on carbon credit units
31 March 2022 | Farm Online
Clean Energy Regulator chair David Parker has conceded there is "no absolute truth" when figuring out how much should be paid to businesses for reducing net emissions by various methods. More...
Grazier backs inquiry into carbon credits 'rort'
26 March 2022 | ABC
A grazier locked into Australia's carbon offset scheme has backed calls for an independent inquiry into allegations the market is "a rort", saying the numbers on his property have never added up. More...
Federal budget 2022: Winners and Losers
29 March 2022 | ABC
With a federal election only a couple of months away, find out who's getting a cash boost — and who's not — in Treasurer Josh Frydenberg's latest budget. More...
Budget's farm technology treat set to drive digital investment rush
30 March 2022 | Queensland Country Life
The farm sector's hunger for new technology is about to get even hungrier over the next 12 months. Treasurer Josh Frydenberg's federal budget has promised a 120 per cent tax deduction on all things digital - from upgrading the farm internet to buying new mobile phones, GPS gear, or remote water management devices. More...
Weekly Rainfall Update
for 7 days to 9 am 31 March 2022
Rainfall Statistics
Week Ending 1 Apr 2022
 

Town
 Apr
 YTD
 Mossman
0.0 
 1093.8
Mareeba 
0.0 
 461.2
Cairns 
0.0 
 1073.6
Gordonvale
0.0
1102.0
Innisfail
0.0
1544.0
Tully
0.0
1344.1
Ingham
0.0
637.4
Ayr
0.0
328.6
Proserpine
0.0
680.0
Mackay
0.0
403.0
Bundaberg
0.0
551.0
Maryborough
0.0
598.8
Beenleigh
0.0
818.4

Murwillumbah

12.5
960.0
Ballina
0.0
1677.6
Yamba
5.0
1440.6
More rain on its way for south east Qld
29 March 2022 | Queensland Country Life
Already saturated parts of Queensland are set for more rain, particularly in the south east corner. While NSW is now copping the brunt of the ongoing wet weather, the rain is playing havoc with crops across big areas of southern Queensland, particularly on the Darling Downs and other key production areas including the Lockyer Valley. More...