ACFA E-Newsletter
18 March 2022
New apprentices on board
14 March 2022 | Wilmar Sugar
Thirty-eight new apprentices have now started work across our Queensland factories.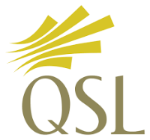 QSL Pool Prices, Shared Pool Values & Advances:
Training Superintendent Daniel Shipard said the new first-year apprentices were now working across Wilmar's eight sugar mills and Sarina BioEthanol Distillery, following a two-week safe start program.
He said it was the largest intake of apprentices in many years and reflected the company's long-term commitment to jobs creation and trade training. More...
Queensland sugarcane industry thriving despite global challenges
16 March 2022 | North Queensland Register
A new economic report has highlighted Queensland sugar industry's resilience to the combined impacts of COVID-19, poor global sugar prices, international market distortions and adverse weather events.
The report was commissioned by the Australian Sugar Milling Council (ASMC) and showed the economic contribution of the industry to the state had remained stable despite challenges. More...

Burdekin River on cusp of changing course, new research finds
17 March 2022 | ABC
Generations of Chris Cannavan's family have endured droughts, floods and cyclones since settling by the banks of the Burdekin River more than 100 years ago.
But the Home Hill sugarcane farmer could be the first to witness a different kind of disaster: the river is on the cusp of changing course.
When it does, Mr Cannavan fears it will bring huge human, environmental and infrastructure costs to north Queensland.

"Anything in its path will be washed away: farmland, infrastructure, houses, sheds, crops, irrigation," he said.

Urannah Dam receives more than $480m from federal government ahead of final approval
18 March 2022 | ABC
The federal government has announced it will contribute $483 million towards building a dam in North Queensland.
The announcement comes more than 40 years after Urannah Dam, 80 kilometres north-west of Mackay, was identified as a potential water source that would unlock a significant amount of agricultural land. More...

QFF says farmers' need input costs surety and security
17 March 2022 | QFF
Queensland Farmers' Federation (QFF) led a delegation of members to meet with federal Minister for Agriculture David Littleproud MP today to discuss the sustainability of the agriculture sector in the face of spiraling input costs and concerns regarding input supply security.
With diesel prices hitting record levels and farm input costs across the board rising significantly, QFF and its member organisations were pleased to take the opportunity to meet with the Minister to not only voice their concerns but more importantly to initiate discussions on how industry and government can work closely together to find solutions. More...

Farm inputs not floods to push prices higher
18 March 2022 | Growcom
Over the past week we've been inundated with requests for comment from any number of well-intentioned journalists looking to establish a link between the recent devastating rain and flood event through Queensland and New South Wales and increased fresh produce prices for consumers. More...
Dual-purpose peanut trials show promise in North Queensland
14 March 2022 | Queensland Country Life
Dual-purpose peanut varieties could hold the key to diversifying grazing operations across Northern Australia by providing both high-value fodder as well as financial returns from the sale of peanuts.
A new project being led by CQUniversity, in partnership with Bega's peanut farming services team and principal co-investment from the CRC for Developing Northern Australia, is setting out to test the concept of dual-purpose peanut production through a series of trials across multiple sites across Queensland over the next three years. More...

$10k for farmers to test soil in exchange for sharing data with govt
16 March 2022 | Queensland Country Life
More than $54 million has been set aside for farmers to access low-cost soil testing in exchange for sharing their data with the federal government, as it builds a national soil database. More...
Millions of tonnes of Ukrainian wheat at risk as war rages in 'Europe's breadbasket'
13 March 2022 | ABC
More than 10 million tonnes of wheat in Ukraine could be lost in the coming weeks if conflict-affected grain farmers are unable to fertilise their crops, according to market analysts.
Senior lecturer in agriculture at Writtle University College in England, Henry Matthews, has farmed in Ukraine and worked collaboratively with universities there for more than 20 years. More...

Invasive weeds such as prickly acacia could soon be turned into renewable fuel source
17 March 2022 | ABC
You can turn grains and even sugarcane trash into energy, and now there are plans to convert some of Queensland's worst weeds into a new renewable fuel source.
An Australian biomass manufacturer is working on a plan to convert problematic weeds, such as mesquite and prickly acacia, into fuel. More...

Biomass pellet maker SEFAAS ramps up to meet big demand
16 March 2022 | North Queensland Register
Australian biomass manufacturers using forestry waste to make pellets capable of replacing coal are ramping up to meet red hot global demand for sustainable energy.
Leading the way is a Queensland company, SEFAAS Pty Ltd, which is drawing on the waste from harvesting two major environmental woody weeds on beef properties - prickly acacia and mesquite. More...
To really address climate change, Australia could make 27 times as much electricity and make it renewable
18 March 2022 | The Conversation
Australia's electricity system is on the road to becoming 100% renewable as coal-fired power stations close and wind and solar takes their place.
But as a proportion of electricity consumed domestically, it's on the road to more than 100% renewable. That's because renewable power set to be produced in Australia's north could be exported in ways such as via subsea cables. More...
Northern NSW floods trigger mass fish kill with hundreds of thousands lining riverbanks, beaches
17 March 2022 | ABC
Fishermen have lost homes to the floods, nets and traps have been swept away, and now their livelihood is washing up dead on riverbanks and beaches along the New South Wales North Coast.
Day by day the industry is counting the cost — financial and emotional — as the flooding disaster turns into an ecological one. More...

Small-scale farmers who practise pasture-raised methods knocked back for disaster assistance
17 March 2022 | ABC
A young Sunshine Coast farming couple who work "more than 100 hours a week" to feed their community and regenerate farmland say they are hurt and upset after being knocked back for an exceptional disaster assistance recovery grant. More...
Extraordinary Disaster Assistance Recovery Grants - South East Queensland Rainfall and Flooding
QRIDA
Grants of up to $75,000 are available for affected producers following South East Queensland Rainfall and Flooding to hire or purchase equipment and materials, clean up, remove debris, replace fencing and other costs associated with the recovery process. Producers should take photographs of the direct damage to accompany their application. More...
Weekly Rainfall Update
for 7 days to 9 am 17 March 2022
Rainfall Statistics
Week Ending 18 March 2022
 

Town
 Mar
 YTD
 Mossman
182.6
 1021.2
Mareeba 
71.6
 459.4
Cairns 
449.6
1060.0
Gordonvale
406.0
1076.0
Innisfail
479.0
1448.0
Tully
250.0
1124.1
Ingham
142.4
632.6
Ayr
10.2
328.6
Proserpine
116.6
673.2
Mackay
100.0
334.0
Bundaberg
128.0
529.0
Maryborough
73.0
573.2
Beenleigh
45.9
801.0

Murwillumbah

46.3
831.0
Ballina
222.6
1088.4
Yamba
361.4
1079.2
BOM indicates drenching La Niña is set to hang around until late autumn
17 March 2022 | ABC
The BOM's latest climate driver update has indicated the rain-bearing La Niña is set to hang around for a while longer yet.
The La Niña passed its peak in January and had been slowly declining but it is now looking like the climate driver could linger until late autumn. More...