ACFA E-Newsletter
14 May 2021
Millers say red tape limiting sugar's growth
11 May 2021 | Queensland Country Life
Australia's sugar production could be significantly increased to create jobs, generate better economic outcomes, and produce cleaner energy if government red tape was reduced.
That's according to the Australian Sugar Milling Council, which has delivered a comprehensive case to the Queensland Government for reducing regulatory overload to support the revitalisation of the sugar industry.
ASMC economics, policy and trade director David Rynne said the industry was currently in a state of "regulatory overload".
"Over the past 15 years the sugar industry has been subject to significant policy uncertainty and additional regulation and charges from a range of agencies and government-owned corporations," Mr Rynne said. More...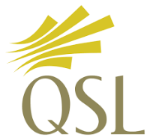 QSL Pool Prices, Shared Pool Values & Advances:
North Queensland farmer and soil health advocate remembered as visionary for sustainable farming
Date | Source
The Herbert River farming region is pausing to remember a "trailblazing" farming veteran who died last week in North Queensland, aged 81.
The son of Finnish immigrants, Matti Kangas lived on the same farm at Abergowrie, 130 kilometres north-west of Townsville, for 72 years.
He dedicated the last two decades of his farming career to improving soil health. More...

Is genetically modified corn the answer to fall armyworm?
13 May 2021 | ABC
It's a tiny caterpillar that's difficult to detect, but for more than a year it's been having a massive impact on crops in Australia, especially corn.
Fall armyworm (FAW) has infiltrated six states and territories and is so hard to control farmers are whispering about a method that's been off the table for almost two decades — genetically modified (GM) corn. More...

Tariff tool to help manage farm electricity costs
4 May 2021 | CANEGROWERS
A new tool developed by CANEGROWERS is helping sugarcane growers make informed decisions about electricity tariffs for the coming financial year.
"Electricity is one of the biggest input costs for the 60% of Queensland's sugarcane which is irrigated," CANEGROWERS CEO Dan Galligan said. "An annual electricity bill for an average grower can be in the order of $22,000 to $28,000 with some bigger producers paying more than $50,000. More...
Federal Budget provides support but not strategy
12 May 2021 | QFF
The Queensland Farmers' Federation (QFF) has acknowledged spending in the agriculture portfolio in the 2021-22 Federal Budget but noted the government's lack of strategic vision to enhance the sector's competitiveness, prosperity and growth.
QFF CEO Dr Georgina Davis said while the federal government had delivered welcome and much needed funding for biosecurity, trade, drought management and biodiversity, the targeted investment required to help drive the agriculture sector forward was conspicuous by its absence and quantum. More...
Electricity price increases will see Queensland ag power down
12 May 2021 | QFF
Australia has gone from having a competitive advantage in energy costs to being one of the most expensive countries in the world. As a result, many irrigated and intensified farm businesses are losing their ability to compete globally, risking significant job losses and lower levels of production. More...
QFF advocacy secures cheaper water for more irrigators
14 May 2021 | QFF
Following continued advocacy by the Queensland Farmers' Federation (QFF) and its industry members, the Queensland Government has clarified that nuts, turf, flowers and nursery growers will have access to a 50 per cent price reduction election commitment for horticulture irrigation water users. More...
Industrial hemp takes another big step, affirming a Queensland growers body
13 May 2021 | Queensland Country Life
A group of keen hemp producers, processors and industry supporters shuffled into the Breakfast Creek Hotel in Brisbane on Wednesday night to officially form Queensland's first representative hemp growers association in what is a major step for the State's industry. More...
Hort360 Reef Certification program gaining momentum
10 May 2021 | Queensland Country Life
For over a decade, Growcom has been working with growers living on the doorstep of the Great Barrier Reef to make changes to the way they farm to stop soil, pesticides, and nutrients impacting on reef water quality. More...
Mouse plague support package will be the 'equivalent of napalming mice', NSW agriculture minister says
13 May 2021 | ABC
The NSW Government has announced $50 million in funding to tackle the ongoing mouse plague, days after two of the state's most influential rural lobby groups labelled it an 'economic and public health crisis'. More...
Worsening NSW mouse plague now an 'economic and public health crisis'
12 May 2021 | ABC
NSW farmers are calling for a $25,000 rebate from the State Government for properties affected by the worsening mouse plague, which they say has escalated into an "economic and public health crisis". More...
Better access to servicing and repairs needed in agricultural machinery markets
4 May 2021 | ACCC
Purchasers of agricultural machinery would benefit from more independent competition in servicing and repair markets, the ACCC has concluded, after conducting a detailed study of agricultural machinery markets in Australia. More...
Weekly Rainfall Update
for 7 days to 9 am 11 May 2021
Rainfall Statistics
Week Ending 14 May 2021
 

Town
 May
 YTD
 Mossman
 0.0
 

1234.4

Mareeba 
0.0
 

779.6

Cairns 
0.8

2064.6



Gordonvale

0.8

2064.6

Innisfail
44.0

2787.6

Tully
44.0

2787.6

Ingham
2.6

2819.2

Ayr
3.0

860.0

Proserpine
1.4

822.0

Mackay
22.4

827.2

Bundaberg
5.6

235.4

Maryborough
57.8

419.8

Beenleigh
108.0

814.1

Murwillumbah

113.5

1102.7

Ballina
27.2

1157.2

Yamba
156.4
1175.4
Many of Victoria's river catchments did not recover for years after Millennium Drought, study finds
14 May 2021 | ABC
South-east Australia is green again after a good year of rain and its rivers and streams are flush with water. Or are they?

An analysis of Victoria's river catchments shows we can't assume water levels above and below ground bounce back to normal when a drought ends. More...

The outlook for coral reefs remains grim unless we cut emissions fast — new research
11 May 2021 | The Conversation
The twin stress factors of ocean warming and acidification increasingly threaten coral reefs worldwide, but relatively little is known about how various climate scenarios will affect coral reef growth rates.

Our research, published today, paints a grim picture. We estimate that even under the most optimistic emissions scenarios, we'll see dramatic reductions in coral reef growth globally. The good news is that 63% of all reefs in this emissions scenario will still be able to grow by 2100. More...