ACFA E-Newsletter
25 March 2022
LNP, KAP divided on how to address reef regulation unrest
22 March 2022 | North Queensland Register
The Great Barrier Reef is often described as one of the seven natural wonders of the world, and its welfare has been front and centre of global, national and state public policy for decades.
In 2009, then-Queensland Premier Anna Bligh signed an agreement with the federal Environment Minister at the time, Peter Garrett to protect the reef as a new report warned of declines in significant species and outbreaks of disease.
The report identified climate change, continued declining water quality from catchment run-off, loss of coastal habitats from development and impacts from fishing and illegal fishing as the key issues.
The Bligh government also brought in the Great Barrier Reef Protection Amendment Bill 2009 (Qld), aimed at regulating sugar cane growing and cattle grazing in three catchments - the Wet Tropics, Mackay-Whitsunday and the Burdekin Dry Tropics. More...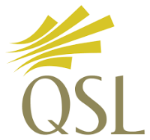 QSL Pool Prices, Shared Pool Values & Advances:
More rain means more mozzies. Protect yourself
17 March 2022 | SRA
Anyone who lives in Australia – particularly if you work outdoors – is fully aware of the presence of mosquitoes. For most people getting bitten is a short-lived pain but in some cases one bite can lead to a significant illness and in rare cases in Australia, death. More...
Optimism for the future at Herbert Walk and Talk Day
16 March 2022 | SRA
More than 120 attendees at the Herbert Walk and Talk Day on 9 March heard there's a strong sense of optimism for the future of the local industry.
The event was coordinated by Herbert Cane Productivity Services Limited (HCPSL) with Sugar Research Australia (SRA), Stoller and Nufarm among the sponsors. More...
Canegrowers Mackay and QAWN collaborate in a bid to curb labour shortages
23 March 2022 | Queensland Country Life
Canegrowers Mackay is looking to train twice as many haulout drivers in a bid to curb labour shortages during this year's harvest.
Together with the Queensland Agriculture Workers Network (QAWN), the industry body will deliver a second introductory training course into safe and effective haulout practices. More...
Canegrowers campaigns to secure Google Maps corrections following lost driver incidents
23 March 2022 | North Queensland Register
A Mareeba canegrower got the surprise of his life when a courier truck carrying a cargo of crocodiles recently became bogged on his Tableland cane farm.
The incident comes as northern growers continue to report an increase in the number of drivers becoming lost and ending up on cane farms whilst following Google Maps directions. More...
Cassowary Coast Regional Council allocates $10,000 to continue aerial shooting of feral pigs
21 March 2022 | North Queensland Register
The Cassowary Coast Regional Council has allocated $10,000 to continue the aerial shooting of feral pigs impacting banana and cane growers in the region.
The Council reaffrimed its support for local agribusinesses and industry bodies as representatives call for further assistance to combat the feral animal. More...
Supply security and surety continues to dominate
25 March 2022 | QFF
Last week was a rough week for many Australians. Rising fuel prices was indeed the talk of the town, and not just in the farming sector for a change. Suddenly the issue was not just a regional problem. It was slapping our city cousins in the face just as it has been us for some time now.
And that's a good thing. Why? Because the more consumers who 'get' the impact of rising costs the more empathy we receive for our plight i.e., rising input costs with nowhere to turn. It starts the conversations we need to have with consumers about rising prices and sharing the load. More...
QFF welcomes new drought reforms
24 March 2022 | QFF
In a win for the intensive agriculture sector, the Queensland Government announced a comprehensive set of reforms that will ensure more primary producers get access to drought assistance programs. For the first time, the new drought programs that focus on fostering greater preparedness and business resilience, will be made available for a broader range of eligible Queensland primary producers. More...
Hells Gates Dam receives $5.4 billion funding to unlock northern agriculture
23 March 2022 | ABC
The giant $5.4 billion Hells Gates Dam project has received guaranteed funding, unlocking the agriculture sector in some of the driest parts of northern Australia.
But the project remains subject to a business case expected in June this year, and other environmental approvals. More...

AI benefits rely on overcoming farm data challenges
25 March 2022 | Farm Weekly
Artificial intelligence algorithms have the ability to improve nitrogen decisions over current methods, however the current limitation is the availability of data.
That was the key message of a presentation given by CSIRO postdoctoral research fellow Jonathan Richetti at the virtual Grains Research and Development Corporation (GRDC) Grains Research Updates last month. More...

The pre-budget sweetener designed to lower carbon emissions
21 March 2022 | Farm Online
In a pre-budget sweetener designed to encourage climate-friendly land practices, the Morrison government is offering Australian farmers working to lower carbon emissions tax relief worth an estimated $100 million over four years. More...
Carbon credit companies to cash in on multi-billion-dollar windfall from the government
21 March 2021 | ABC
Private companies have been gifted a multi-billion-dollar windfall, after being allowed to break long-standing government supply contracts to cash in on a booming market.
In a surprise move, Energy Minister Angus Taylor said companies contracted to supply Australian Carbon Credit Units (ACCUs) – equalling one tonne of carbon emissions reduced or avoided – to the government could instead trade them on the open market. More...

Biological insecticide receives registration
24 March 2022 | Queensland Country Life
Booster-Mag, a biological product that has both insect protection and nutritional properties is now officially registered with the Australian Pesticides and Veterinary Medicines Authority (APVMA).
Its developer, biotech business Calix, said the registration represented the culmination of six years of work. More...

$771 million package to help disaster affected Queenslanders clean-up and improve household resilience
19 March 2022 | Queensland Government
Queensland's largest ever extraordinary disaster assistance package will fast-track remaining clean-up efforts and help affected Queenslanders whose homes have been ravaged by floods during the unrelenting 2021-22 flooding season. Premier Annastacia Palaszczuk has written to the Prime Minister today offering to split the funding package 50:50. More...
Govt finally cracks open $4.8b Emergency Response Fund for flood victims
21 March 2022 | Farm Online
The federal government has finally cracked open its $4.8-billion Emergency Response Fund after months of pressure, providing $150 million to support flood-affected communities.
It's the first time the fund has been used to respond to a natural disaster since it was established three years ago. More...

Weekly Rainfall Update
for 7 days to 9 am 24 March 2022
Rainfall Statistics
Week Ending 25 March 2022
 

Town
 Mar
 YTD
 Mossman
250.6 
 1089.2
Mareeba 
72.6
 460.4
Cairns 
458.4 
 1068.8
Gordonvale
537.0
1147.4
Innisfail
506.0
1475.0
Tully
457.0
1331.1
Ingham
144.2
634.4
Ayr
10.2
328.6
Proserpine
116.6
673.2
Mackay
100.0
334.0
Bundaberg
128.0
529.0
Maryborough
76.6
576.8
Beenleigh
45.9
801.0

Murwillumbah

48.1
832.8
Ballina
228.8
1094.6
Yamba
399.8
1117.6
Promise of rain increases
23 March 2022 | Queensland Country Life
Forecast rainfall for the south east quarter of Queensland has consolidated, with the latest Bureau of Meteorology mapping showing more 15-50mm totals likely over the next eight days.
The best of the 50mm rain is predicted for much of the Darling Downs, about as far west as Mungindi. More...
Severe thunderstorms and moderate to heavy rainfall likely for parts of New South Wales
24 March 2022 | BoM
Parts of eastern New South Wales, extending into the northern and central inland, can expect widespread rainfall over the coming days as a moist onshore flow interacts with a surface trough and upper-atmospheric low. Localised heavy rainfall is possible, particularly with thunderstorms, which may also bring gusty winds and large hail.
Rainfall is not expected to cause significant or widespread flooding like that experienced earlier in March. More...