ACFA E-Newsletter
15 October 2021
Partnership to develop sugarcane industry roadmap
12 October 2021 | SRA
Sugarcane industry peak bodies and the Cooperative Research Centre for Developing Northern Australia (CRCNA) are partnering to develop the first whole-of-industry shared vision and roadmap to 2040.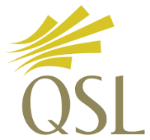 QSL Pool Prices, Shared Pool Values & Advances:
The Sugarcane Industry Roadmap will adopt a best-for-industry view to identify significant opportunities to drive sustainability, growth and prosperity of the industry and regional communities into the future. More...
Mackay biorefinery pilot plant ready for take-off
13 October 2021 | Queensland Country Life
World-leading technology has landed in Mackay, bringing Queensland one step closer to a $1 billion sustainable, export-oriented industrial biotechnology and bioproducts sector.
Mercurius has finalised commissioning and is about to commence operations at their pilot plant that will use their patented REACHTM technology to produce valuable renewable chemicals, diesel and jet fuel from sugarcane waste. More...
16 Best Rums You Can Buy In Australia [2021 Guide]
14 October 2021 | Boss Hunting
Every year some of the world's most deluded bartenders claim rum will one day be as big as whisky. It won't. But perhaps rum deserves to at least be considered as appropriate for a nightcap as your favourite dram. When you really sip and savour some of the best rums you can get your hands on, the palate is akin to a rude awakening, giving you a well-deserved slap for being such a spirit novice that you'd dare overlook some of the best rum brands in the world. More...
Tetra Pak Expands Production of Plant-Based Coatings for Aseptic Cartons to North America
`4 October 2021 | CSR Wire
As demand for sustainable packaging continues to grow, Tetra Pak has expanded production of aseptic cartons made with sugarcane-based polyethylene (PE) coatings to their Denton, Texas converting plant. The cartons incorporating plant-based PE will come with a plant-based cap, also derived from sugarcane.
The plant-based PE coating offers the same recyclability, functionality and food protection as traditional polymers but made from renewable materials with a lower climate impact. More...

Take time for mental health this week
13 October 2021 | QFF
Mental health is a key component of overall health and wellbeing. The National Survey of Mental Health and Wellbeing conducted in 2007 found that an estimated one in five Australians aged 16 to 85 had experienced a mental disorder in the previous 12 months. While those living in rural and remote areas face additional challenges due to their geographic location and often have poorer health outcomes than people living in metropolitan areas. A 2020 study by the Australian Health and Wellbeing Institute corroborated the experience of mental health in regions with suicide rates among the highest in the Queensland regions of Burnett, Southwestern Queensland and Tablelands – Kuranda. With males three to four times more likely to take their own lives than females. More...
A fair cop for horticulture will include increasing investment in more efficient production systems and supporting growers to adopt them
12 October 2021 | Queensland Country Life
The next United Nations climate change conference in Glasgow in November, is an opportunity for nations to announce their emissions reduction targets for 2030 in order to reach net-zero by 2050.
Regardless of whether Scott Morrison goes to Glasgow, we are increasingly agreed as a nation we should head toward net-zero by 2050. More...

'We'll do our share on climate change, but not everyone else's'
14 October 2021 | Farm Online
Farmers will never again let climate policy be unilaterally imposed on agriculture and the bush. We've seen what happened when we're not at the table. The world is run by those who show up. This time farmers are at the table and we are shaping how things turn out and we are seeking a constructive and positive pathway forward. More...
Queensland will soon be home to the world's largest green hydrogen manufacturing facility. Here's what that means
11 October 2021 | ABC
Mining billionaire Andrew 'Twiggy' Forrest yesterday announced that Central Queensland would soon be home to the world's largest hydrogen manufacturing facility. It is expected to make Queensland a "renewable energy superpower". More...
Bundaberg farmers up in arms over proposed coking coal mine north of Bundaberg
8 October 2021 | Queensland Country Life
Bundaberg farmers have rallied against a proposed coking coal mine, which they believe would threaten one of Queensland's largest food bowls.
Exploration company Fox Resources recently submitted an application for a Mineral Development Lease to undertake an exploration programme for a prospective coking coal mine north of Bundaberg. More...
International Day of Rural Women an opportunity to celebrate female leaders in agriculture
15 October 2021 | North Queensland Register
The role of women within the agricultural industry has evolved and become crucial for its continued success. It has become a talking point in recent years but for many, this has long been understand. More...
Mixed blessings for grains industry in late season La Nina
14 October 2021 | Queensland Country Life
The agriculture sector has mixed feelings about the prospect of a late season La Nina weather event forming, with rain welcome still in the south but not in northern NSW and Queensland where harvest has commenced. More...
Week
Mill
Crush (t)
%CSS
Date
STD
Week
STD

10 Oct 2021



Mossman

524,622

10 Oct 2021
Tableland

513,488

14.07
14.14
10 Oct 2021
Mulgrave

817,668

11.56
11.45
10 Oct 2021
South Johnstone

817,668

11.56
11.51

15 Oct 2021

Tully

1,741,155

12.72
12.70

9 Oct 2021

Victoria

1,791,942

12.97
12.68

9 Oct 2021

Macknade

863,718

9 Oct 2021

Invicta

2,399,404

14.53
14.49

9 Oct 2021

Pioneer

1,272,485

14.61
14.59

9 Oct 2021

Kalamia

1,231,426

14.07
14.10

9 Oct 2021

Inkerman

1,144,745

14.54
14.33

9 Oct 2021

Proserpine

1,080,658

14.79
14.42

10 Oct 2021

Mackay

3,293,892

14.57
13.88

9 Oct 2021

Plane Creek

922,081

15.22
14.25
10 Oct 2021
Bundaberg

674,357

15.59
14.18

12 Sep 2021

Isis

533,437

14.36
13.69
Maryborough

12 Sep 2021

Rocky Point

102,651

14.36
13.69

10 Oct 2021

Harwood

417,642

13.39
12.21

10 Oct 2021

Broadwater

487,406

13.90
12.58

10 Oct 2021

Condong

334,990

12.84
12.20
Weekly Rainfall Update
for 7 days to 9 am 12 October 2021
Rainfall Statistics
Week Ending 15 October 2021
 

Town
 Oct
 YTD
 Mossman
0.2 

1365.4

Mareeba 
0.4 
 

810.6

Cairns 
5.2 

2269.2

Gordonvale
5.2

2269.2

Innisfail
0.0

4311.8

Tully
0.0

4311.8

Ingham
14.8

3061.8

Ayr
0.2

942.2

Proserpine
0.0

981.2

Mackay
10.0

997.8

Bundaberg
37.0

400.0

Maryborough
63.4

630.8

Beenleigh
126.7

1073.5

Murwillumbah

142.6

1454.7

Ballina
98.0

1506.0

Yamba
128.4

1501.8
More spring rain and where it fell overnight
14 October 2021 | Queensland Country Life
There was widespread rain across eastern Australia overnight and from yesterday.
And there is more to come, especially for the south-east, according to the Bureau of Meteorology. More...
Cyclones, flooding risk highlighted in Bureau's severe weather outlook
11 October 2021 | BoM
Australians can expect an average, or slightly above average, cyclone season with an increased risk of widespread flooding over the east and north, according to the Bureau of Meteorology's Severe Weather Outlook released today. More...