ACFA E-Newsletter
29 April 2022
Old mill in young hands
27 April 2022 | Wilmar Sugar
At 26, Harrison Slogrove is believed to be the youngest person to run a sugar mill in the Australian industry.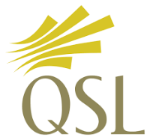 QSL Pool Prices, Shared Pool Values & Advances:
It just so happens that the factory he's managing is the oldest operating sugar mill in Queensland. Harrison was 25 when he was appointed Production Superintendent of Macknade Mill in the Herbert region last year. Macknade Mill is 148 years old. It's a responsibility Harrison doesn't take lightly. More...
Study finds enhanced efficiency fertilisers show increased nitrogen efficiency and maintain productivity
29 April 2022 | SRA
The final report of an extensive research project into new fertilisers available in the sugarcane industry has now been released.
The 'Support of cane farmer trials of enhanced efficiency fertiliser in the catchments of the Great Barrier Reef (EEF60)' project and report has shown extensive on-farm trials have increased nitrogen and productivity for farmers. The EEF60 project is a collaborative partnership between sugarcane growers, CANEGROWERS, Sugar Research Australia, regional productivity services and agricultural economists from the Department of Agriculture and Fisheries. More...
Sugar industry welcomes support for diversifying markets and improving trade
29 April 2022 | Joint
The Australian sugar industry welcomes the decision of the Australian Government to support the first phase of the industry's Five-year Trade Policy and Market Access (TP&MA) strategy.
The strategy is the culmination of multiple years' analysis and discussion across industry stakeholder groups. More...
Where does biosecurity fit into our national defence discussions?
27 April 2022 | QFF
As I sit down to pen this piece, Anzac Day is dawning in Australia. It's a time for reflection on what we have lost; of great sacrifice and momentous courage; of gratitude for the freedoms we enjoy as a nation; and probably most importantly, of what we can do better.

In recent weeks and indeed days, the defence of our nation has stood centre stage in politics and in the media as the complex geo-political world in which we live in becomes a focus in election commitments. There is a lot of money being committed to arming our nation and there's a range of good arguments for this. More...

AgTech Roadmap
Queensland Government
The Department of Agriculture and Fisheries seeks your input to develop an AgTech Roadmap to drive digital and technological transformation of Queensland's agriculture sector.
The roadmap will lead and shape Queensland's strategic direction for AgTech development and accelerate its uptake to enhance Queensland's reputation as a global leader in agriculture. More...
Resignation Growcom Chief Executive Officer, Stephen Barnard
31 April 2022 | Growcom
The Growcom board wish to advise of the resignation of our Chief Executive Officer, Mr Stephen Barnard. Stephen will depart after leading Growcom during the challenging period of the COVID pandemic and we are very grateful for his thoughtful and dynamic leadership at Growcom and the horticulture sector during that time. More...
Minimum pay requirements for farm workers take effect today and you might see that price in your basket
28 April 2022 | ABC
Shoppers are being warned that cost-of-living pressures may get worse from today as pay changes on farms across the country have the potential to make fruit and vegetables more expensive. More...
Global oilseed shortages push canola prices up, bringing good tidings for Australian growers
26 April 2022 | Source
Natural disasters and trade bans are creating a perfect storm for Australian vegetable oil producers as prices skyrocket globally.

War in Ukraine and a drought in Canada have left a hole in the market, which has been filled by Australia's record harvest. More...

Managing Soil Carbon Under Diverse Conditions
3 May 2022 | Source
Fertilizer Australia and the International Fertiliser Society have jointly organised a programme of three online events to discuss soil carbon management. These events will be held in May 2022 and will include both presentations and panel discussions to explore the challenges of managing soil carbon in contrasting soil, climate and agricultural systems and the implications for nutrient management, diffuse pollution and crop production .
The Queensland Farmers' Federation (QFF), the University of Queensland and Energy Consumers Australia are offering Queensland and New South Wales farmers the chance to win one of two $500 discounts off their energy bills for participating in an electricity tariff research study.

Complete a confidential 30-minute phone or Zoom interview with researchers from the University of Queensland to receive a $40 gift card, with those involved by May 31, 2022 going into the draw for the $500 discount. Complete the Expression of Interest form.
Weekly Rainfall Update
for 7 days to 9 am 28 April 2022
Rainfall Statistics
Week Ending 29 April 2022
 

Town
Apr
 YTD
 Mossman
856.6 
 1950.4
Mareeba 
92.2 
 553.4
Cairns 
449.8 
 1523.4
Gordonvale
382.0
1483.0
Innisfail
370.0
1914.0
Tully
639.2
1983.3
Ingham
434.8

1072.2

Ayr
209.7
847.1
Proserpine
120.2
800.2
Mackay
172.0
575.0
Bundaberg
19.0
570.0
Maryborough
37.0
635.8
Beenleigh
49.6
804.7

Murwillumbah

76.5
1024.0
Ballina
97.6
1775.2
Yamba
162.6
1598.2
Significant rainfall brings drought revocations across South East Queensland
21 April 2022 | Queensland Government
Significant rainfall since October 2021 means 11 South East Queensland local government areas are no longer in drought, with the state's drought declared area dropping from 64.7% to 61.1%.
Minister for Agricultural Industry Development and Fisheries and Minister for Rural Communities Mark Furner said Local Drought Committees (LDCs) had assessed the response to the rain and flooding events over the past few months and noted a big improvement in conditions across the state's south east.
"While we acknowledge that some producers have suffered significant damage from the severe rain and flood events, the positive is that natural water courses and stock and irrigation water storages have been replenished, along with excellent pasture growth that will see us through to the next wet season," Mr Furner said. More...

New weather radar gives Central Queensland communities better rain, wind and storm awareness
29 April 2022 | BoM
Images from the newly installed weather radar in the Taroom region are now live on the Bureau of Meteorology's website and BOM Weather app, meaning communities can better track severe weather.
Bureau of Meteorology Chief Customer Officer Dr Peter Stone said the weather radar would assist people across the Fitzroy, Condamine and Burnett River catchments to track rain, wind, storms and severe weather. More...