ACFA E-Newsletter
21 January 2022
Cane rail bridge proposed at Strathdees
20 January 2022 | Bundaberg Now
A new cane rail bridge which would cross the Burnett River at the Strathdees boat ramp has been proposed by Bundaberg Sugar Ltd to address increased transport costs.
The construction of the bridge would mean a return to a historical transport route, with the location once hosting a cable ferry crossing.
The proposed infrastructure is the subject of a current public notification period which will run until 18 February 2022.
The sugar grower, miller, refiner and marketer is one of Australia's largest and oldest cane growers, owning and operating sugar mills in Queensland and distributing product to retail, industrial and export customers.
But in 2020, largely spurred by reduced cane tonnage, Bundaberg Sugar made the decision to close the Bingera Mill, consolidating its milling operations at the Millaquin Mill in East Bundaberg. More...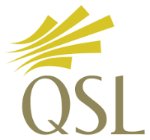 QSL Pool Prices, Shared Pool Values & Advances:
'Cane toad bust' aims to curb threat to native species, as population tops two billion
18 January 2022 | ABC
In 1935, 102 cane toads were brought to Queensland in an attempt to control cane beetles that were decimating sugar cane crops.
Nearly 90 years later, it's estimated more than two billion cane toads now live across four states. More...
Bonsucro's New Production Standard Strengthens Sustainability in Sugarcane
18 January 2022 | CSRWire
Bonsucro, the leading global sustainability platform for sugarcane, has published its revised Production Standard with new requirements to address critical global risks such as greenhouse gas emissions, water, biodiversity, and respect for workers' rights in the sugarcane sector. More...
World's first CRISPR-edited sugarcane developed in Brazil
18 January 2022 | Future Farming
Scientists from Embrapa Agroenergia in Brazil have developed the first sugarcane varieties edited using CRISPR gene editing technology. The edited sugarcane varieties are called Cana Flex I and Cana Flex II. The respective distinctive features are easier cell wall digestibility and higher sucrose concentration in plant tissues. More...
Don't waste illegal dumping grants opportunity
19 January 2021 | QFF
The Queensland Government recently announced funding to assist farmers and landholders with the cost of removing and safely disposing of illegally dumped waste. Farmers can now apply for grants of up to $50,000 through the Illegal Dumping Grant Program to remove illegally dumped and hazardous waste from their land. It's welcome news for the state's agriculture sector which has often found itself bearing the burden of illegal dumped waste. More...
Funding boost for agtech businesses approaching commercialisation
19 January 2022 | Source
The federal government is committing $12.2 million in funding to entrepreneurs around the country, including some in the agtech industry. Four agtech businesses developing innovative products for the broadacre cropping and horticultural sectors have received a share of the funding, as have businesses from the health, mining and renewables sectors. More...
New methods make it easier for farmers to get ERF carbon credits
19 November 2022 | Queensland Country Life
The government has made it easier for farmers to develop high-integrity carbon offsets and get paid in carbon credits.
The new Emissions Reduction Fund methods will give farmers, businesses and industries the ability to earn revenue through projects which will help Australia achieve its emissions reduction targets. More...

Riverina farmer inadvertently creates tourist attraction with sunflower crop success
20 January 2022 | ABC
A farmer making the best of challenging circumstances has found he has inadvertently created a tourist attraction.
Collingullie farmer Doug Bruckner was looking at a failed canola crop and the prediction of a La Niña summer when he decided to take a punt on growing dryland sunflowers. More...

Australia's biggest sorghum crop in 7 years
21 January 2022 | Queensland Country Life
Sorghum growers have started harvesting what is potentially the biggest crop in seven years. ABARES' latest forecast has the national crop pegged at 1.97 million tonnes from 586,000 hectares sown.
Average to above average rainfall across Queensland in October and November supported the establishment of early sown sorghum, as well as encouraging further planting across the state. More...

Staff shortages due to illness and isolation rules impacting vegetable growers
19 November 2022 | Queensland Country Life
Australian vegetable growers want consumers to know there isn't a shortage of fresh produce, there is a shortage of workers throughout the supply chain.
Velisha Farms managing director Catherine Velisha said 50 per cent of the workforce in its packing facility was in isolation from either testing positive to COVID-19 or being a close contact. More...
Weekly Rainfall Update
for 7 days to 9 am 18 January 2022
Rainfall Statistics
Week Ending 21 January 2022
 

Town
Jan
 YTD
 Mossman
 372.2
372.2 
Mareeba 
 95.4
 95.4
Cairns 
182.2 
 182.2
Gordonvale
197.0
197.0
Innisfail
335.0
335.0
Tully
200.0
200.0
Ingham
85.0
85.0
Ayr
60.4
60.4
Proserpine
57.2
57.2
Mackay
21.0
21.0
Bundaberg
185.0
185.0
Maryborough
177.8
177.8
Beenleigh
132.1
132.1

Murwillumbah

237.2
237.2
Ballina
218.8
218.8
Yamba
128.4
128.4
Wet week: BoM forecasts widespread rain for much of Australia
20 January 2022 | Queensland Country Life
Northern and central Australia is in for a soaking as an upper level low pressure system develops in the Great Australian Bight.
The eight-day forecast shows rain is expected for most of Australia and it is hoped this will build on good grass growing rain many regions have already received. More...