ACFA E-Newsletter
27 May 2022

Business
Any other business that may be properly brought before an annual general meeting will be special business and will require written notification to the company up to 48 hours prior to the meeting.


Members of ACFA are advised that you must be a voting Member of the Company in order to be entitled to vote at the AGM.


Members of ACFA are advised that a member who is entitled to attend and cast a vote at this meeting, may appoint a person as a member's proxy to attend and vote for the member at the meeting. Each member may appoint one proxy. A proxy must be a member of the Company.



Please RSVP by Friday, 24 June 2022,
Two buses powered by sugar cane hit the ground in Queensland
24 May 2022 | Bus News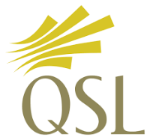 Weekly Update
QSL Pool Prices, Shared Pool Values & Advances:
Two state-of-the-art bioethanol-fuelled buses have begun operating in Mackay as part of a 12-month trial run by TransLink and the Department of State Development.

Piloted by TransLink delivery partner Mackay Transit Coaches from December 2021, the Scania-owned buses will run on bioethanol fuel produced from locally-grown sugarcane in Mackay. More...

CANEGROWERS elects new Chairman
24 May 2022 CANEGROWERS
Representatives of every Queensland sugarcane region have elected Burdekin grower Owen Menkens as the new CANEGROWERS Chairman.

Owen Menkens is a cane grower at Home Hill and prior to taking over the family farming business worked in accounting and banking. He succeeds Mackay grower Paul Schembri who retired after serving as Chairman since 2013. More...
Childers Festival favourites set for return in 2022
20 May 2022 | Bundaberg Now
The 2022 Childers Festival program has officially launched and includes a number of old favourites returning to the festival this year.
The returning events, hosted by a range of local businesses, are highlights of the program year on year, with tickets going on sale on Wednesday 1 June. More...
Monitoring continues at Reliance Creek - Mackay Whitsunday Cane to Creek Project
26 May 2022 | SRA
Monitoring of run-off water quality is continuing in Year 2 at the Reliance Creek trial site as part of the Mackay Whitsunday Cane to Creek Project.

"The trial site was set up in early August 2021, with run-off rainfall events monitored at the end of August, November and December 2021, and mid-February 2022," said Matt Schembri, Project Officer. More...
Thirty years in sugar
23 May 2022 | Wilmar Sugar
After three decades at our Herbert mills, Pan Operator Ken Gray is heading into his final crushing season.

Come August, he'll make his last batch of sugar crystals, then clock out of Victoria Mill for the last time to start a well-earned retirement. More...
The price of the humble lettuce is sending us a loud message
19 May 2022 | QFF
Concerns around the rising costs of living have featured strongly in political debate during the Federal election campaign. The humble lettuce became the symbolic centre of political commentary and the idea that it could cost the same as a cup of coffee raised eyebrows across the nation. More...
2021 Agricultural Extension Officers Graduate
20 May 2022 | QFF
Eleven agricultural extension officers were congratulated at a ceremony in Cairns last night, celebrating the completion of the 2021 Agriculture Extension Work Placement Program.

Farmers throughout the Great Barrier Reef catchment have been assisted by these early career professionals through this innovative program which has involved a range of agricultural advisory and Natural Resource Management groups. More...

Agriculture tech use opens possibility of digital havoc
26 May 2022 | Science Daily
Wide-ranging use of smart technologies is raising global agricultural production but international researchers warn this digital-age phenomenon could reap a crop of another kind -- cybersecurity attacks.

Complex IT and math modelling at King Abdulaziz University in Saudi Arabia, Aix-Marseille University, France and Flinders University in South Australia, has highlighted the risks in a new article in the open access journal Sensors. More...

Tax Time for Agriculture Resources
ATO
Tips to make tax time a breeze:


Check out the ATO's work-related expenses guide for agriculture to find out what deductions you can claim if you work in agriculture. The guide has also been translated into other languages.

If you're lodging online, the best time to lodge is from late July. By then, all your information from employers, banks and health funds will be automatically included in your tax return. All you need to do is check the information and add anything that's missing.

Once you've lodged, you can check the progress of your return online by logging into ATO online services through myGov or using the ATO app. Remember, most tax returns lodged online take about two weeks to be processed.
For more information, visit ato.gov.au/agriculture.
A first: Scientists grow plants in soil from the Moon
12 May 2022 | Science Daily
Scientists have grown plants in soil from the Moon, a first in human history and a milestone in lunar and space exploration.

In a new paper published in the journal Communications Biology, University of Florida researchers showed that plants can successfully sprout and grow in lunar soil. Their study also investigated how plants respond biologically to the Moon's soil, also known as lunar regolith, which is radically different from soil found on Earth. More...

Mice population explodes in Queensland's North Burnett thanks to 'perfect conditions'
25 May 2022 | ABC
A mouse problem has reached plague proportions in Queensland's North Burnett, with residents reportedly being bitten in their sleep and produce stores being overrun by thousands of rodents every night.

Susie Capewell, who lives on a property just outside Gayndah, said she had caught close to 1,000 mice in the past two weeks. More...

Rats on the rampage in Mount Isa as authorities scamper to prevent a 'plague'
25 May 2022 | ABC
Rats are running rife across the rural Queensland city of Mount Isa as residents grapple with a "widespread" infestation.

Local authorities are cracking down on hospitality businesses in the north-west town, with poor food waste and oil disposal identified as a major cause of the thriving rat population. More...

Weekly Rainfall Update
for 7 days to 9 am 23 May 2022
Rainfall Statistics
Week Ending 27 May 2022
 

Town
 May
 YTD
 Mossman
199.8 
 2153.2
Mareeba 
63.6
 624.2
Cairns 
211.0 
 1535.4
Gordonvale
241.0
1734.0
Innisfail
592.0
2546.0
Tully
438.0
2437.3
Ingham
287.1
1360.1
Ayr
109.7
648.0
Proserpine
181.2
982.0
Mackay
156.0
733.0
Bundaberg
279.0
849.0
Maryborough
182.0
818.0
Beenleigh
314.8
1188.6

Murwillumbah

332.7
1363.7
Ballina
265.0
2041.8
Yamba
214.2
1818.2
Special Climate Statement 76 - Extreme rainfall and flooding in south-east Queensland and eastern New South Wales, February-March 2022
25 May 2022 | BoM
The Bureau of Meteorology has released a formal record of the extreme rainfall and flooding that occurred in south-east Queensland and eastern New South Wales in February and March this year. Special Climate Statement 76 outlines that several rainfall records were broken between 22 February and 9 March 2022, with more than 50 sites recording more than one metre of rainfall in one week. More...
La Nina slowly weakening into winter but above average rainfall expected for eastern Australia
26 May 2022 | BoM
The Bureau of Meteorology's Winter 2022 Climate Outlook shows a slowly weakening La Niña is one climate factor influencing above average winter rainfall for most of central and eastern Australia in coming months.

Parts of south-western Australia and south-western Tasmania are likely to have below average rainfall this winter.

The Outlook predicts the unusually wet conditions for inland parts of New South Wales, South Australia, Queensland and the Northern Territory are likely to be in the top 20% of wettest winters. With Northern Australia's dry season starting in May, it only takes a small amount of extra rain to be above average at this time of year. More...